Online recharge platform MobiKwik launches wallet-to-wallet services on iOS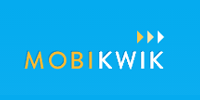 Gurgaon-based One MobiKwik Systems Pvt Ltd, which owns and operates the online recharge platform Mobikwik.com, has expanded its wallet-to-wallet services to the iOS platform. MobiKwik already offers the wallet-to-wallet service on Android and Windows platforms, and claims that the total number of downloads has touched the one million mark on Google Play store. It further claims to have over eight million users on its platform so far.
According to the company, with the introduction of the service, it has been able to exchange Rs 1 crore in the last two months. The size of the transaction ranges between Rs 1 to Rs 5,000 per transaction. The company also offers a 'request money' service, which allows users to alert others of any pending payments. To ensure security, users need to generate a onetime password before every transaction.
"We had first made the service live on the Android platform in June this year. A month later we expanded it to Windows platform. Android is the leader so far with 70 per cent of money transfers happening there," said Bipin Preet Singh, founder, MobiKwik.
He also mentioned that the service is mostly being used for payment of bills by college students. And while the company does not have a cash withdrawal option as yet, it is thinking on those lines for the near future.
Comment(s)