Online relocation services provider EZMove raises $165K in angel funding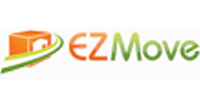 Orane Labs Pvt Ltd, which owns and operates online relocation services provider EZMove.in has raised Rs 1 crore ($165,369) in angel funding from a clutch of HNIs spread across the US, Europe and India.
The funds will be invested in upgrading the technology and for fuelling the company's expansion plans in the country.
"EZMove has facilitated more than 1,000 moves till date. The funding has come at the right time when we are looking to strengthen our platform, as well as expand in the North India market," said Anand Agarwal, co-founder and CEO, EZMove.
The Pune-based company was co-founded by Agarwal and Vishwajeet Singh in August 2013. It aims to provide a hassle free experience to people who relocate their houses or vehicles. According to EZMove, it is the first company in India to venture into the highly unorganised packers & movers (P&M) market, which it claims is pegged at Rs 10,000 crore with 40,000-50,000 small and big players.
Using the platform, customers can meet a reliable packer by simply filling out an online form. Once the form is submitted, they will receive quotations from a number of P&M and can select whichever one suits them the best. EZMove also provides ratings and feedback on each of these P&M on the basis of past customer's experiences, as well as the company's own screening process.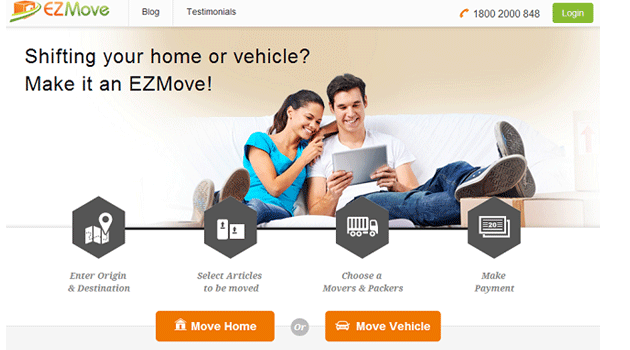 Last we checked, the site was offering packers and movers in 11 Indian cities including Bangalore, Pune, Mumbai, Chennai, Delhi, Hyderabad, Kolkata, Gurgaon, Noida, Chandigarh, and Ahmedabad.
"Most of the movers and packers lure customers with an extremely low quote and on time delivery assurance which leads to a nightmare while relocating. The customers have to settle for bad quality of packaging, poor handling of their goods, and even late delivery of goods in damaged condition. Our company aims to eliminate such problems and assure customers of quality and on time delivery," added Agarwal.
The company has signed up over 50 movers after a stringent screening process, which involves a visit to mover's office by the EZMove team; checking their documentation; inspecting their warehouse infrastructure and the quality of packing at a customer's site; behaviour of the crew with the customer; as well as references within the industry. It is looking to add 200-250 packers over the next two years to strengthen its presence across the country.
The company is targeting Rs 12 crore in revenues by December this year, and will look to break even by 2015 end.
Comment(s)