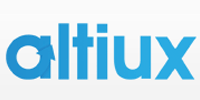 Bangalore-based Altiux Innovations Pvt Ltd, a provider of product engineering and innovation services, has acquired P-Device Systems Pvt Ltd, which develops machine-to-machine (M2M) and converged cloud platforms for companies operating in the Internet of Things (IoT) space, for an undisclosed amount.
Early this year, Techcircle.in had first reported that Altiux was close to acquiring Bangalore-based P-Device.
"With P-Device's products as part of our portfolio, we are geared up to be an end-to-end solution and service provider in M2M & IoT domain," said Shyam Vedantam, CEO and co-founder of Altiux.
"Our toolkit approach ensures integration of our building blocks with third-party components and facilitates accelerated solution development, faster go-to-market, lower cost of ownership and an open ecosystem for our clients," he said.
P-Device was founded by Keval Singh (CEO), Birender Panwar (CFO), Mohan Krishna (COO) and Ashutosh Agrawal (director-devices). It offers a converged cloud platform to companies operating in the IoT space that connects physical devices, people, apps, processes, contents and services via user's stationary and mobile devices. The platform can be leveraged to meet immediate and future needs of smart home, smart enterprises, street lights and other IoT applications.
Altiux was founded last year by Vedantam, who was later joined by BitChemy Ventures' founder Sunil Motaparti. Last year, BitChemy, an incubation-cum-investment firm, had invested $2 million in the startup.
Vedantam had earlier built products & platforms for industrial, automotive, mobile and wireless domains for large MNCs as well as startups. A computer engineer from Osmania University (Hyderabad) with an executive MBA from IIM Calcutta, he also worked at P&L, Harman International, General Electric and KeyPoint Technologies in the past.
Altiux's platform provides enterprises the ability to securely connect their wireless and legacy devices, and manage them and develop web & mobile applications. This platform is a core component of the IoT toolkit that Altiux is developing for homes, buildings, smart cities, factories and utilities. The toolkit also includes protocol-agnostic connectivity middleware and an analytics platform designed to process machine data to provide real-time insights.
With M2M and IoT technologies maturing, Altiux is looking to engage with enterprises across consumer electronics, manufacturing, home and buildings industry verticals, globally. It is also expanding its presence in India and North-America markets.
"We are closely following the developments in IoT and connected world technologies. We see that enterprises, both medium and large size, have started adopting IoT solutions on a large scale to bring operational efficiencies, reduce costs, find new revenue streams and provide new experiences to their customers," Vedantam said.
(Edited by Joby Puthuparampil Johnson)
---