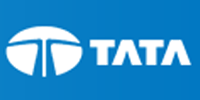 Tata Value Homes Limited (TVHL), a wholly owned arm of Tata Housing Development Company, hit headlines a few years ago on its focus on affordable housing projects (though the parent is also into high-end residential projects). Now the privately held property arm of the Tata Group seems to have hit another interesting milestone with online booking through its website.
A top company executive said that it has sold 30 to 35 per cent (roughly one third) of the total flats since December 2013 online through its own website. The company has now also partnered with homegrown general merchandiser Snapdeal allowing consumers to book their flats on the e-commerce firm's portal.
"According to reports, one in every two online real estate searches is to buy property and there is a $43 billion market opportunity here. We started selling homes through our own website last year in December and have already sold over 600 units. This partnership will help us take that to the next level," according to A Harikesh, Tata Housing Development Company (THDC) senior vice president marketing and sales.
In its partnership with Snapdeal, it has offered booking of flats starting from Rs 30 lakh currently in six cities, including Bangalore, Chennai, Pune, Mumbai and Ahmedabad. The company also plans to launch a project in NCR soon which may be included under this online booking offer.
For Snapdeal, however, this doesn't come across as a new category expansion, which would have taken it right against online property sites such as IndiaProperty, 99acres, etc. As of now the online booking option for Tata Housing flats is running as an on 'offer' on the e-com site which means it's a standalone online marketing cum booking partnership.
The customer is required to shell out Rs 30,000 for booking a flat online after which the sales team will take over. This money is not refundable.
Although details of the transaction is not made public, Snapdeal is expected to get a revenue cut from the booking amount, just like a property agent gets while intermediating a property transaction.
Talking about competition from other online property classified brands, Kunal Bahl, co-founder and CEO of Snapdeal told Techcircle.in, "Most other sites are
broker-driven; however, in our case the unique thing is that we are directly connecting a customer with the developer."
(Edited by Joby Puthuparampil Johnson)
---