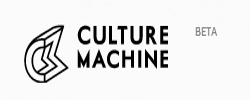 Mumbai-based Culture Machine Media Pvt Ltd, a startup that creates digital video programmes for 'the internet generation', has raised a Series A round of funding from Mumbai-based technology-focused private equity firm Zodius Capital.
While the company did not disclose the amount, according to sources it has raised $3.5 million.
The development was first reported by The Economic Times.
The funds will be used to expand Culture Machine's presence into international markets and to ramp up its engineering efforts, co-founder Sameer Pitalwalla told Techcircle.in.
Culture Machine was founded in 2013 by Pitalwalla, former director of Walt Disney India, and Venkat Prasad, former product manager at YouTube. The startup optimises one's digital and analog presence to grow his/her YouTube channels via collaboration with creators and their fans, besides helping him/her build an audience. The firm claims that it helps clients at every step in the process of creating, executing and delivering content by identifying the right programming strategy for their audience.
According to Culture Machine, it has 40 million monthly views with over 80 million minutes of content consumed. Almost 55-60 per cent of the consumption is happening on mobile phones.
Culture Machine's network includes media brands including Fox Star Studios, Germany's CMajor, Norway's Earth Three Media, the American stand-up comedy network, Comedy Time, The Times of India and Bombay Times.
Its network allows creators across music, comedy, fashion, lifestyle and kids to help grow their channels and create video programming using its production facilities in Mumbai and Chennai.
The company also added Shishir Mehrotra, former Vice President of product at YouTube/Video at Google, Dean Gilbert, former vice-president and global head of content operations at YouTube and Nickhil Jakatdar, chief executive officer VuClip, to its board of advisors.
Currently, the company employs 65 people across its offices in Mumbai, Singapore and California.
Zodius, an investor-operator company, is promoted by Neeraj Bhargava, former CEO of business process outsourcing firm WNS, along with Gautam Patel and Shilpa Kulkarni. The fund recently invested in Singapore-based Big Data and analytics firm Antuit.
YoBoHo New Media is another company operating in the digital video space that focuses on creating entertainment content for children.
"Culture Machine is playing a leadership role in shaping online video viewership and monetisation. They are building the largest video network in the country with great technology and analytics. We are confident we have backed the best team in the business where Culture Machine has the first-mover-advantage in building a world-class next generation digital media company," said Gautam Patel, managing director, Zodius.
(Edited by Joby Puthuparampil Johnson)
---