Mobile entertainment firm Vuclip adds 150K videos to its platform in Q2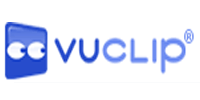 California-based mobile video provider Vuclip claims to have added over 150,000 premium videos globally in the second quarter of 2014. Categories such as Bollywood, entertainment (including gossip, photo-shoots, events etc.), sports and Hollywood remained the most searched items in the Indian market.
According to the company's website, it offers premium content from over 160 content partnerships. The charges of these videos begin as low as Rs 1, the company however, did not clarify about the maximum cost of a single video. The price of the video varies from content-to-content depending on who is featuring in them, as well as its freshness. It also contains free videos.
While the company said it has over a million videos, it did not give a breakup between free and paid ones. In India, premium content includes content on movies like Humpty Sharma Ki Dulhania, City Lights, Tamil Fever, Dawat - E - Ishq, Mardaani, Ragini MMS 2, Once Upon a Time in Mumbai, and The Anupam Kher Show, etc.
"Our consumers experience an increasing amount of content— whether it's news, fashion, entertainment, or sports— on their devices. These changing consumption patterns open up unprecedented monetisation opportunities for content providers," the company said on its website.
It also mentioned that a greater number of consumers are viewing more and longer form content. "What were previously non-data-users are now beginning to try out mobile video and have progressed to being habitual consumers. And we are also seeing habitual users increase their consumption of content as well. Top news stories, sports events and entertainment milestones are key drivers," read a statement by the company.
Vuclip currently has three million paying customers across six different countries. It offers Hollywood & Bollywood movies, TV shows and music videos in 20 different languages and has a presence in Dubai, Beijing, Kuala Lumpur, Mumbai, Delhi, Jakarta and Bangkok.
The most common searches in India were Salman Khan, Katrina Kaif, Alia Bhatt, full movies and television shows such as Comedy Nights With Kapil. Salman Khan also remained popular in South East Asia category by capturing the second most searched spot. The most searched thing was the football world cup 2014.
The company also added 11 new content partners during Q2, 2014 including ESPN Cricinfo, Balaji Telefilms, Rajshri, Music Nepal, TV5 Philippines, Channel 3 Thailand, Universal Records Philippines, Polyeast Records Philippines and ABS CBN's Star Records, among others.
"Our content partners spend a tremendous amount of time, money and efforts to produce compelling content and are appreciative of our efforts to get consumers to pay for and watch the content," said Arun Prakash, COO, Vuclip.
Comment(s)