One97 partners with global telco Tigo for audio story telling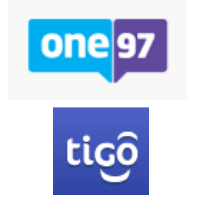 Noida-based mobile internet company One97 Communications has launched an audio story portal across multiple African countries in partnership with global telecom firm Tigo. As per the deal, Tigo users across Tanzania, Rwanda and Senegal can dial into the portal and listen to stories on their mobile phones, the company said in a statement.
The audio story portals offer users the option of listening to a collection of audio books ranging from kids' stories, fictional tales to aspirational accounts. These stories, locally-written and voiced by African artists have been recorded in One97's studios based in Africa. Refreshed every week, the audio stories are hosted on a audio content platform that remembers the user's language preference as well as the point at which he/she last left a particular story.
"With the launch of the audio story portal, Tigo will be able to build greater affinity with its customer base and nurture long-lasting relationships across markets in Africa," said Vijay Shekhar Sharma, CEO, One97 Communications.

"Our entertainment content, communications and data platforms are tailored to enhance the customer experience continuously. The same holds true for our new story portals, launched in partnership with One97 Communications," said Diego Pacheco, head, Tigo Tanzania.
Tigo is a part of Millicom International Cellular S.A. (MIC) and provides mobile and internet services to over 50 million customers in 14 emerging markets across Africa and Latin America.
---