Vavia launches SMS-based navigation & e-mail services; company close to raising seed funding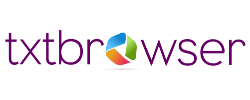 Bangalore-based Vavia Technologies Pvt Ltd, which provides a SMS-based search engine service called txtBrowser, has added new features to its platform that enables users to get navigations (route directions), as well as send e-mails to others over SMSes.
Users can send queries via any mobile handset (including feature phones) by typing them in plain, every-day English, without having to remember complex combinations of keywords and symbols. The user will get the reply with all information he/she sought within a second. The firm charge Rs 1.5 per query.
"We are processing around one million queries per day and have already processed close to 400 million queries since starting last year," Alan D'Souza, founder and CEO of Vavia, told Techcircle.in.
"We are relentlessly keeping an eye on the industry and identifying its shortcomings. These two features are our effort to answer the deficiencies that we've identified in the recent days," he added.
How does it work?
In order to get route directions, a user needs to SMS his/her query to 55444 in a specified format (direction <starting point> to <destination>). For instance, if you are looking for directions from Saket to Mehrauli, you will have to SMS the query 'direction Saket to Mehrauli'. In return, you will get an SMS, which will have the details like directions, distance, as well as the time required to reach the destination.
To send an e-mail from a feature phone, they will need to send a SMS to 55444 also in a specified format, which is 'email <email id of the recipient><message>'.
D'Souza also mentioned that the company is in advanced talks with a few investors for seed funding. "We are in advance talks to raise seed funding and expect to close the round this week itself," he said.
Vavia was founded in 2008 by D'Souza, who has more than 10 years of experience in web applications, identity design, branding and digital marketing. With a portfolio spanning infotainment, messaging and other content-rich mobile solutions, the firm enables telecom companies to enhance customer experience and accelerate revenue growth. Its mobility solutions are deployed across a number of countries in the Indian sub-continent, Southeast Asia and the Middle East.
Vavia also offers an anonymous social network app, called Confess, which allows users to share secret confessions with their connections and groups without any inhibitions.
Bangalore-based Innoz Technologies is another startup which used to provide a SMS-based search engine service. However, the firm discontinued the service and its co-founders have now launched a location-based P2P search engine for smartphones called Quest.
Comment(s)