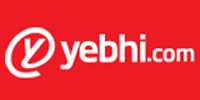 Online fashion and lifestyle retailer Yebhi.com, run by Gurgaon-based Big Shoe Bazaar India Pvt Ltd, has once again pivoted its business model and has now become a fashion discovery platform and redirection site.
The site now list products from scores of online fashion stores of both vertical and horizontal e-tailers such as Myntra, Jabong, Fab Furnish, HomeShop18 and Flipkart.
"Fashion e-tail has evolved significantly in India and customers are seeking more information and engagement before purchasing a product," said Danish Ahmed, CEO of Yebhi.com. "They want to access to the largest variety, pay the lowest price and buy the trendiest product in the market. We are changing Yebhi to address these customers," he added.
E-commerce is a capital intensive industry and companies will continue to burn a lot of capital to acquire more customers, he said.
The firm was looking to raise more funding which did not materialise.
Yebhi.com, earlier known as BigShoeBazaar, started as a seller of shoes and later became a horizontal e-commerce merchant dealing in categories like apparel, accessories, home furnishings, toys, electronics and online mobile recharge.
Early last year, the firm had raised a bridge round of $12 million in funding from its existing investors. In 2012, it had raised its Series C of Rs 100 crore ($18 million) which was led by Fidelity Growth Partners India and Qualcomm Ventures; existing investors Nexus Venture Partners and Catamaran Ventures—the private investment arm of Infosys co-founder NR Narayana Murthy—also participated in the round. In total it raised around $42 million from its investors.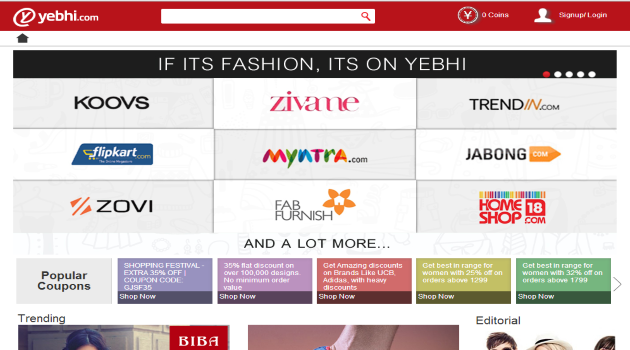 In an interview with Techcircle.in last November, Agarwal had said that the firm was close to raising its fourth round of funding worth $30 million. However, the plans were never materialised. Early this year, two of its co-founders Nitin Agarwal and Rajul Jain had quit the company. This was preceded by exit of Raul Rai of Fidelity Growth Partners and Suvir Sujan of Nexus Venture from Yebhi's board.
Last August, Yebhi had partnered with Indian Railway Catering and Tourism Corporation (IRCTC), a subsidiary of the government-controlled Indian Railways that handles the catering, tourism and online ticketing operations, to launch an e-commerce portal. This property has been shut some time back.
While e-tailing is one of the most happening and hottest sectors in India, the space has seen a lot of action of late, with many companies changing their business models or shutting down their businesses. Recently, Ibibo's location-based mobile marketplace Tradus pivoted to grocery-only marketplace while early this year, men's apparels e-shop Fetise had shut down. Others who shut shops include Wopshop, Hushbabies Koolkart, Rock.in and MiraiStore and Timtara.
In another similar move, earlier BeStylish had pivoted from seller of shoes to aggregator site for lifestyle products for third party sites.
---