A quick look at the 3 social enterprises picked by Villgro incubator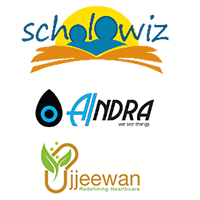 Social enterprise incubator Villgro has added three more companies to its incubation and investment portfolio, including Healthypariwar, Scholowiz and Aindra Systems.
Last year, Villgro had invested an undisclosed amount in four social enterprises- OneBreath, Ecozen Solutions, Artoo and Windmill Health Technologies- which create low-cost innovations for the healthcare sector. Here is a quick look at the new ventures picked by the incubator.
Scholowiz: The Mumbai-based startup is a technology-enabled platform for the professional development of teachers. It aims to meet individual needs of teachers though classroom observations and more.

Aindra Systems: The Bangalore-based startup was founded by Adarsh Natarajan, an IIM Bangalore graduate, and works on artificial intelligence in the area of computer vision. Currently, it is developing an affordable device to test for cervical cancer.
Healthypariwar: Based out of West Bengal, this startup aims to connect rural patients with trained doctors. The company was started as a family health centre in 2012 by Manish Kumar Saraf, a pharmacy graduate with an experience of nearly 10 years in the health industry.
Villgro has supported 98 enterprises since it started in 2001, and has generated 4,000 jobs.

---