Excl: IT services provider MercuryMinds looking to raise $5M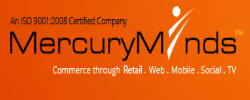 Tamil Nadu-based IT services and solutions provider MercuryMinds Technologies Pvt Ltd is looking to raise around $5 million (Rs 30 crore) for its product development and growth, a top company executive told VCCircle.
Formed in 2008 by S Rajaram, MercuryMinds provides online business solutions in e-commerce, retail commerce, m-commerce and social commerce for SMBs & large enterprises.
Rajaram is a post graduate in computer applications from Bharathidasan University. Prior to founding MercuryMinds, he worked as a team leader for Samran Tech Pvt Ltd, Chennai. During his tenure at Samran Tech, Rajaram participated in all spheres of software company management, including development and establishment of technical, marketing and sales teams. He also gained experience in open source technology like PHP and enterprise applications.
The IT firm is looking to raise external money for the first time since its inception and has appointed Ace Business Advisory Services as a banker for the fundraise.
"We are planning to use the funding for market expansion activities, domestic & overseas expansion and new products development and retirement of existing debt," said Rajaram.
MercuryMinds has recently launched three products—MultiVendorz, a multi-vendor/seller management  platform; MotionCart, a virtual 3D interactive shopping mall/shop software; and Bobni, a virtual 3D interactive expo and fair management software. It plans to launch 10 more products in 15 months.
The company employs around 60 people and has more than 600 clients in the US, the UK, Australia, Europe, UAE and India.
For FY14, MercuryMinds posted revenues of Rs 1.98 crore and expects to have more than Rs 4 crore in FY15. With the launch of 10 more products, the expected aggregate turnover for the next three financial years is Rs 62 crore, Rajaram said.
It competes with the companies like MultiVendorz: IxxOCart, MartJack, CS-Cart.
(Edited by Joby Puthuparampil Johnson)
Comment(s)