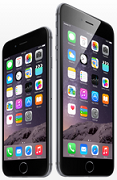 Apple has finally taken the wraps off its next iPhones, which it claims is the biggest advancements in iPhone history. Continuing the tradition of launching two devices (started last year with iPhone 5c and 5s), Apple has unveiled two models called iPhone 6 and iPhone 6 Plus. However, instead of a regular high-priced model and a cheaper version targeting the mid-price segment, this time around the company has opted for a combination of a smartphone and a phablet.
This is also the first time that new iPhones are available in two sizes instead of just one. Both the devices sport bigger Retina HD displays, and feature a unibody enclosure of anodised aluminium. They are also the thinnest iPhone offerings by the company, in order to make them comfortable to hold irrespective of their large sizes. While the iPhone 6 has a 4.7 inch display, iPhone 6 Plus sports a 5.5 inch one. Here is a detailed look at the specifications of the devices.
Note that most of the rumours surrounding the new iPhones have proven to be true, so don't be surprised if you are not surprised (pun not intended).
iPhone 6 & iPhone 6 Plus: Specifications
Processor & memory: Both the iPhones are powered by Apple's A8 chip with second generation 64-bit desktop-class architecture, which is supported by a M8 motion coprocessor. And with 'Metal'- a new graphics technology in iOS 8- developers can take performance of the A8 chip even further to bring console-class 3D games to the iPhone. In terms of internal memory, users will have a choice between 16, 64 and 128GB models. And if you are wondering, yes Apple has done away with the 32GB model and replaced it with a 128GB one.
Camera: The devices sport a new 8 megapixel autofocus iSight camera (has Focus Pixels for faster autofocus) with True Tone flash that can record full HD videos (1080p) at 30 fps or 60 fps, as well as Slo-mo videos at 120 fps or 240 fps. They also have a 1.2-megapixel front facing FaceTime camera (with backside illumination sensor) that can also record HD videos (720p).
Additional features of the rear camera include time-lapse video, cinematic video stabilisation, continuous autofocus video, panorama (up to 43 megapixels), and the ability to take still photos while recording video. The front facing camera also comes with Auto HDR for photos and videos, improved face detection, and burst mode.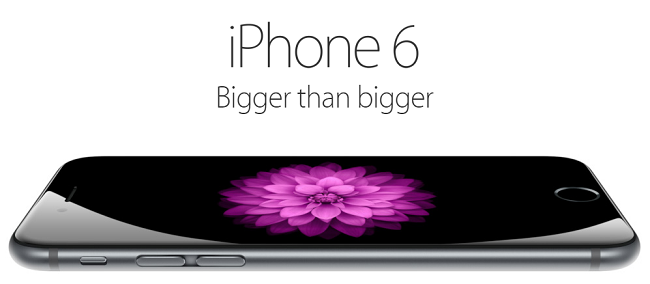 Connectivity: On the connectivity front, they have Bluetooth 4.0, Wi-Fi, 3G and 4G LTE. The devices also come with GPS (A-GPS and GLONASS) and will be available in silver, gold and space grey colours. Similar to the iPhone 5s, the fingerprint identity sensor in the new iPhones is built into the 'home' button.
Wi-Fi calling: In addition to video calls, users will now be able to also make FaceTime audio calls from the new iPhones to any FaceTime audio-enabled device over LTE (VoLTE) as well as Wi-Fi.
iOS 8: Both models also include iOS 8, the latest version of Apple's mobile operating system, which comes with new messages and photos features, QuickType keyboard, a new Health app, Family Sharing and iCloud Drive, among others. It will be available as a free software update starting September 17, 2014.
To improve one-hand functionality of the devices, Apple has shifted the power/wake button to the side of the new iPhones. Users can also simply double tap anywhere on the screen to slide it down, in order to improve the reach ability factor of the devices.
Differentiators
Display: For the first time, iPhone is available in two new sizes. The iPhone 6 features a 4.7-inch LED-backlit IPS LCD capacitive touchscreen Retina HD display (1334 x 750 pixel resolution) with 326 ppi pixel density. In comparison, iPhone 6 Plus offers a bigger 5.5-inch LED-backlit IPS LCD capacitive touchscreen Retina full HD display (1920 x 1080 pixel resolution) with 401 ppi pixel density.
Camera: The only difference in the camera's of the new iPhones is that iPhone 6 Plus's iSight camera also comes with Optical image stabilisation technology, which compensates for hand shake in low light and works with iOS 8 to reduce subject motion.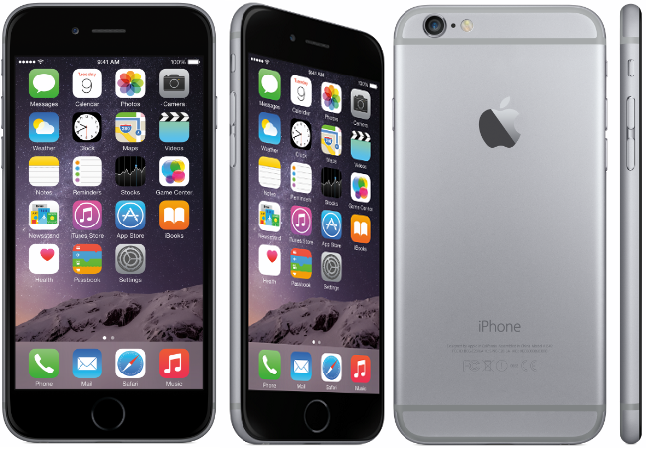 Battery: Both of them come with built-in rechargeable lithium-ion batteries, and while iPhone 6 will provide up to 14 hours of talk time and 250 hours of standby time, its big brother will offer up to 24 hours of talk time and 384 hours of standby time respectively.
iPhone 6: 138.1mm x 67mm x 6.9mm and its weight is 129 gm.
iPhone 6 Plus: 158.1mm x 77.8mm x 7.1mm and its weight is 172 gm.
Pricing & India availability
While the iPhone 6 and iPhone 6 Plus are available for as low as $199 and $299 with a two-year contract, their off-contract prices in the US are as follows:
iPhone 6: $649 (Rs 39,548), $749 (Rs 45,642), and $849 (Rs 51,735) for the 16, 64 and 128GB models respectively.
iPhone 6 Plus: $749 (Rs 45,642), $849 (Rs 51,735), and $949 (Rs 57,829) for the 16, 64 and 128GB models respectively.
Both of them will be available in the US, Australia, Canada, France, Germany, Hong Kong, Japan, Puerto Rico, Singapore and the UK beginning Sept 19, 2014, and customers can pre-order them from Sept 12. And while the company has not disclosed an India pricing for the new iPhones, the devices will hit Indian shores on Oct 17.
Apart from the company's authorised resellers, the devices will also be made available in partnership with telecom operators like Airtel and Aircel.
Accessories
Apple is also providing leather and silicone cases for the new iPhones. Made from premium, hand-selected leather, the cases come with a colour-matched micro fibre interior to keep the phone and its camera protected- without adding bulk. In addition, the new custom-fit silicone cases cover iPhone 6 and iPhone 6 Plus while maintaining their slim form.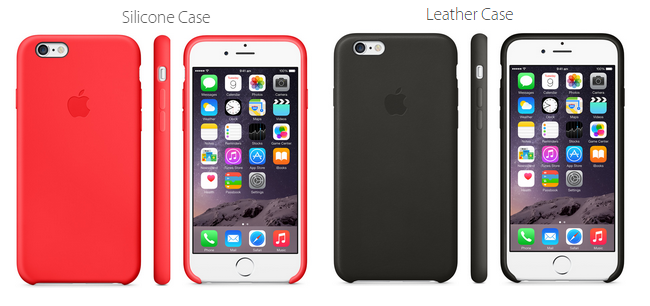 The leather cases will be available in black, soft pink, olive brown, midnight blue and (RED) colours for $45 (iPhone 6) and $49 (iPhone 6 Plus), while the silicone cases will be offered in black, blue, pink, green, white and (RED) colours for $35 (iPhone 6) and $39 (iPhone 6 Plus).
Misses
Some of the features/accessories that we were hoping that Apple would provide but did not include a sapphire screen, which would have made it that much harder to break or get a scratch on; 13 MP rear camera with Ultra 4K recording and front facing camera with full HD video recording; a reversible lightning cable to enable users to plug it into a USB port from both sides (so you can finally say bye bye to the right and wrong side), as well as wireless charging.
---