Twitter to raise up to $1.5B via convertible notes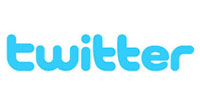 Social networking giant Twitter Inc. has announced that it intends to raise up to $1.5 billion via convertible notes offering. The notes will be convertible into cash, shares of Twitter's common stock, or a combination of both.
The issue involves two tranches of convertible senior notes worth $650 million each maturing in 2019 and 2021 in a private placement to qualified institutional buyers. It said it also expects to grant the initial purchasers of the notes a 30-day option to purchase up to an additional $100 million aggregate principal amount of the 2019 notes and $100 million aggregate principal amount of the 2021 notes, to cover over-allotments, if any.
Twitter will use a portion of the net proceeds to pay the cost of the convertible note hedge transactions and also for general corporate purposes.
Although the firm did not give details of the purpose of the fundraise, reports said it may use to acquire other firms.
Founded in March 2006, Twitter saw its revenues rise over two-fold to $312 million for the second quarter ended June 30, 2014 over the year-ago period led by rise in advertising revenue which grew 129 per cent to $277 million. Its mobile advertising revenue was 81 per cent of total advertising revenue and its mobile user base was 211 million or 78 per cent of the average monthly active users (MAU) in the second quarter.
Last month, the company had launched a new advertising programme called 'Promoted Video'. Launched in beta, Promoted Video builds upon the Twitter Amplify program, and brings a new set of video tools to content producers. By using Promoted Video, brands can upload and distribute video on the micro-blogging site, and also measure the reach and effectiveness of the content.
The company recently appointed former Goldman Sachs executive Anthony Noto as its chief financial officer (CFO). He replaced Mike Gupta, who is now the senior vice president of strategic investments at the company. During the same time, it acquired mobile ad retargeting startup TapCommerce.
Comment(s)