Google acquires opinion poll app Polar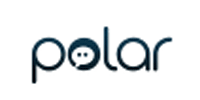 Google has acquired opinion poll app Polar for an undisclosed amount. As part of the acquisition, the entire team of Polar will join Google+, the search giant's social networking platform. So far it's not clear as to how much of the acquisition is for Polar's technology and how much is for the talent.
"We have served more than half a billion polls in the past eight months and had 1.1 million active voters in September," Polar's founder Luke Wroblewski wrote in an official company blog post.
At Google+, Wroblewski and his team will focus on design, with special emphasis on mobile design. "Wroblewski and his team at Polar will be working with our designers and engineers to help us make Google+ as beautiful and simple to use as possible, especially on mobile devices," said Dave Besbris, Google's VP of engineering for Google+.
Founded last year, Polar allows users to create & participate in graphical polls, and offers functions for mobile apps as well as web publishers. Prior to the acquisition, Polar had raised $1.7 million in funding till date. Before founding Polar, Wroblewski co-founded Bagcheck, which was acquired by Twitter in 2011. He had earlier also worked as chief design architect at Yahoo.
According to the company, in order to help existing users, it is keeping its publisher tools available until the end of 2014. It has also built a feature that will enable users to download and save an archive of their Polar polls and data.
Comment(s)