Property search engine RealtyCompass adds walkthrough videos & online booking facility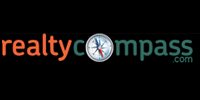 Chennai-based Blitzkrieg Technology Pvt Ltd, which owns and operates the property search engine cum marketplace RealtyCompass, has launched a new search tool called e-book, which offers customers walkthrough videos of properties, as well as details of their previous owners.
In addition, RealtyCompass has also started offering online booking facility for users, who will need to pay Rs 20,000 for booking a property. The development comes within days of Indian e-commerce major Snapdeal.com tying-up with Tata Housing for online house bookings. Snapdeal is charging Rs 30,000 as the booking amount, and is currently offering properties in cities like Bangalore, Chennai, Pune, Mumbai and Ahmedabad.
In comparison, the RealtyCompass platform will go live later this week with two Chennai projects- Casa Grande Arena and Yashva Classic Crest. So far, the company has listed 3,000 projects in Chennai and Bangalore, 1,100 projects in Hyderabad, and 250 projects in Coimbatore.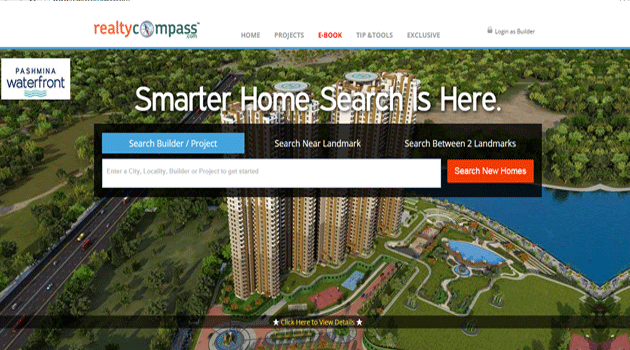 "The platform intends to make the home buying process very transparent, where customer can see the available inventory online, choose the home and make a payment of Rs 20,000 to book the house," the company said in a statement.
The portal has also introduced a feature called 'home themes' that offers information on the unique aspects of the houses introduced by the builders such as sky homes, eco-habitat and private homes.
According to the company's founders Nimesh Bhandari and Sankara Srinivasan, frustration of not being able to find a home in spite of the presence of multiple portals was the reason behind the launch of RealtyCompass. The portal provides leads to builders and charges them on a 'pay-per-performance' model. The company also helps them in branding, which basically means paid ads as well as marketing on the site.
It had received seed funding worth Rs 2.5 crore last year from Propel Holdings LLP. The funds were largely invested in data gathering and product development. In its space, the company competes with the likes of Magicbricks.com, 99Acres.com, Indiaproperty.com and Housing.com, apart from Snapdeal.
Comment(s)