YouTube close to launching offline video viewing feature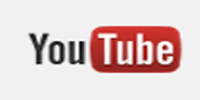 Very soon, YouTube users will be able to download and watch videos offline, a company executive said on Monday. According to Ceaser Sengupta, a Google executive, YouTube will allow users to download a video and watch it without being bothered about their data charges.
"YouTube is popular here. You watch some videos again and again. How awesome would it be if you could keep watching them without having to pay for data, and take the videos with you wherever you go? Within the coming weeks, much of YouTube will be available offline in India. This is huge, and our users will really, really like this. You can download a video once, save it to your phone, and watch it again and again," Sengupta said at the Android One launch event held in Gurgaon.
However, he did not give a clarification on whether this will be a subscription-based service or available free of cost. Android Police had earlier reported that YouTube will go offline with a service called 'YouTube Music Key', which will be priced at $9.99 (Rs 610) per month. Sengupta did not provide any details on the same.
It is also expected that this service will not be limited to music videos only. However, it is not clear how YouTube will monetise the videos that are viewed offline. According to reports, YouTube is the most searched platform after Google Search.
Comment(s)