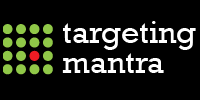 Delhi- and Silicon Valley-based Insightful Labs Inc., which operates under the brand TargetingMantra, a data analytics and personalisation service for online stores, has raised $1.1 million in funding from 500Startups, Nexus Venture Partners and One97 Mobility Fund. TargetingMantra plans to use the capital to develop its core offering and new products in the targeting space.
"Personalisation can drive up to 30 per cent of revenues for e-commerce companies that do it well. It not only helps a company increase conversion rate but also helps in building customer loyalty and increasing the average order value. Showcasing only the most relevant products helps in fast purchase decisions and great customer experience," said Saurabh Nangia, co-founder & CEO of TargetingMantra.
The startup was founded last year by Nangia and Rahul Singh. An alumnus of University of Illinois at Urbana-Champaign, Nagia had earlier worked at Amazon.com. In the past, he had also founded Bulletiny, an online bulletin board. His partner Singh had previously worked as a consultant with Cedar Management and Ericsson.
TargetingMantra is a SaaS-based one-stop solution for the personalisation and targeting needs of e-commerce, media and other online businesses. Its omni-channel personalisation suite analyses multiple data sources, including user behaviour across web, mobile and other places to showcase the most relevant information and products to a user, thereby increasing conversion rates and revenues for e-commerce players.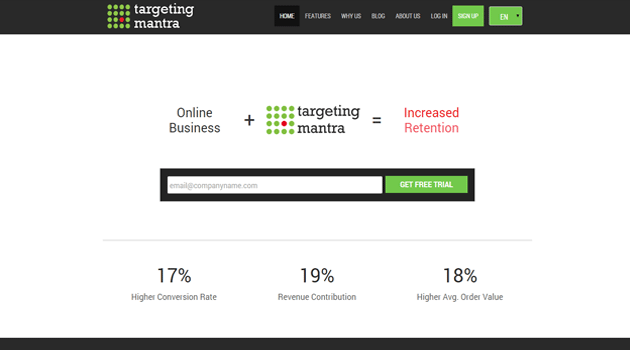 With clients across India, Southeast Asia, Brazil and the US, the firm is catering to e-commerce companies in travel, lifestyle, fashion, baby products, cosmetics, marketplaces and home furnishings.
"Intelligent use of data is the future of everything on-line and mobile. An ability to customise product offerings, news and other information while protecting privacy is the holy grail of e-businesses worldwide," said Naren Gupta, co-founder & MD of Nexus.
"TargetingMantra helps ecommerce businesses make more money by providing automatic personalisation & recommendations, but without having to pay for a nuclear bunker full of data scientists," said Dave McClure, founding partner at 500Startups.
One97 Mobility Fund is a $100 million fund that invests across seed, early and growth stage companies with average deal size ranging from $500,000 to $5 million. It supports companies focused on serving the Indian markets and leverage mobile as a key delivery medium for customers and enterprises. These include device apps, location-based services, m-commerce, video and content aggregation.
"Data is being collected by everyone. However, making effective use of that data is something TargetingMantra showed us at PayTM/One97 and we believe the future is in such effective and intelligent usage of data," said Vijay Shekhar Sharma, MD of One97 Mobility Fund.
TargetingMantra's advisors include RajanAnandan, MD of Google India; Ankur Warikoo, head, Groupon Asia-Pacific; and former Farmville MD Gaurav Agarwal.
(Edited by Joby Puthuparampil Johnson)
---