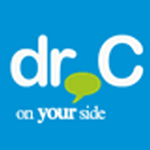 Hyderabad-based Simplify Wellness Inc., which operates under the brand DoctorC, an online platform that enables consumers to compare prices and quality across diagnostic centres and also to book appointments, has bagged Rs 2.5 crore (over $400,000) from Leviathan Investments and Splice Advisors. The round also saw participations from a group of HNIs, including Sanjay Jesrani, founder and CEO of Go North Ventures and a member of Indian Angel Network.
"We are planning to expand our operations to more cities including Bangalore and Delhi NCR. So a major portion of the funds will go towards that," Mansi Gandhi, co-founder of DoctorC, told Techcircle.in.
The startup was founded in 2012 by a group of four relatives - Gandhi, Karan Kurani, Neehar Cherabuddi and Manya Cherabuddi. An alumnus of Brown University (the US), Neehar is a serial entrepreneur and had earlier co-founded two startups -- Shoutt Inc and Sleephyhead LLC, along with Gandhi and Kurani.  Both Gandhi and Kurani are alumni of Cornell University (the US). Manya is an alumnus of University of Virginia.
DoctorC aggregates healthcare services by partnering with healthcare providers including hospitals, diagnostic centres and laboratories to bring the best quality and lowest prices to people. The firm claims that since January it has been working with 19 diagnostic centres in Hyderabad such as Narayana Health, Dr Lal PathLabs, Elbit Diagnostics and Thyrocare.
The firm plans to expand operations to Bangalore over the next two months.
Leviathan is a tech startups-focused fund based out of California, while Splice provides venture financing to companies in the agriculture, education, healthcare and high-tech companies. Splice is located in Hyderabad.
Earlier on Tuesday, Techcircle.in first reported that Mumbai-based online diagnostic services platform MyLabYogi raised an undisclosed amount in funding from Hyderabad Angels and Lead Angels.
---