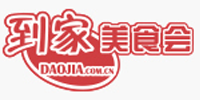 Chinese online food ordering and delivery service provider Beijing Shishang Renjia Networks Technology Co. Ltd, which operates under the banner of Daojia, has raised $50 million in its Series D round of funding co-led by Chinese e-commerce giant JD.com and Macquarie Capital.
"We are delighted to receive this latest round of fundraising which will enable Daojia to invest in and upgrade our core restaurant delivery services to better serve our rapidly growing customer base," Hao Sun, founder and chief executive officer, Daojia said in a statement.
"We are focused on strengthening our technology infrastructure to help us reach our target of operating in 20 to 30 cities in China by next year," he added.
Daojia had previously raised around $25 million across three rounds of funding. Its last funding took place one year ago when JD.com had participated.
Founded in April 2010 Daojia focuses on online food ordering and delivery services and targets China's middle-class urban population. Orders can be made through mobile apps or call center or Daojia's website. It is then delivered by Daojia's delivery team.
Currently it is available in eight cities across the country including Beijing, Shanghai and Hangzhou and has over a million users. It has partnered with 3,000 restaurants and has employed over 1,000 delivery staff across the country.
"We believe that O2O has excellent potential to become the future of e-commerce, and we are delighted to expand our investment in Daojia, which is a clear leader in the rapidly growing restaurant delivery services sector," said Bin Chang, JD.com's vice president of corporate development.
Indian online food ordering business counts players such as Foodpanda, JustEat and TinyOwl besides Just Dial.
Last month Foodpanda (which also operates under Hellofood banner in some countries), a Rocket Internet-backed global, multi-location online food ordering marketplace with operations in 40 countries including India, raised $60 million from a group of investors, including existing investors like Falcon Edge Capital and Rocket Internet AG. The new round takes the total amount raised by Foodpanda till date to $108 million. This came within a year after the firm raised $20 million from Phenomen Ventures, a Russia-based venture capital firm and a group of unnamed investors in February this year.
Foodpanda's parent Rocket Internet is also in the process of going public in Germany.
JustEat is part owned by UK-based JustEat Group which went public in London early this year.
Another new player in the business is TinyOwl Technology Pvt Ltd, a Mumbai-based startup that offers a location-based mobile app for food ordering. As first reported by Techcircle.in last month, it has secured $3 million in its Series A round of funding from Sequoia Capital and Nexus Venture Partners.
---