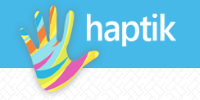 Mumbai- and San Francisco-based Haptik Inc., a startup that offers a mobile-based chat platform that enables users to get help with their products and services, has secured $1 million in its first round of equity funding from Kalaari Capital.
The funds will primarily be used for scaling the app across India and building the chat operations centre, in addition to developing new features.
"We have seen overwhelming response for the service since launching in April, and now we just need to get it out in front of as many people as possible. And for that we see Kalaari as a great fit given their wealth of experience building consumer internet and mobile companies in India," said Aakrit Vaish, co-founder of Haptik.
The startup was founded in August 2013 by Vaish (CEO) and Swapan Rajdev (CTO). Vaish was previously India head of Flurry Inc, a mobile analytics, monetisation and ads firm, which was acquired by Yahoo in July 2014. Last year, Vaish had also co-founded Flat.to, an accommodation search platform for college students, which was snapped by online real estate firm CommonFloor in April 2014. Vaish holds a BS degree in Industrial Engineering from the University of Illinois, Urbana-Champaign.
His partner Rajdev was previously an engineer at Radius Intelligence, a startup selling location-based data services to enterprises. Earlier, he was a technology consultant at Accenture. Rajdev holds a BS in Computer Engineering from the University of Illinois, Urbana-Champaign.
Haptik is a one-to-one, private and asynchronous solution for finding help related to different products and services. Users can send chat queries to enterprises on various service-related issues, and the enterprises responds in about four minutes. The app is aimed at users who are looking for information on flights, mobile phones or cars or have an issue with mobile operators and banks. A WhatsApp-like app, Haptik enables users to chat with experts for help with products and services.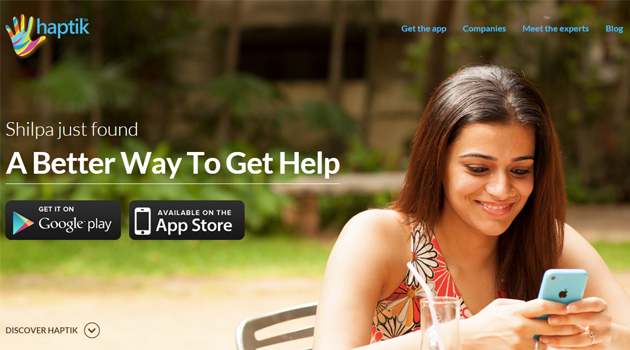 The app is currently available on iOS & Android platforms. The firm claims the app has already crossed 500,000 messages processed on the platform. The revenue model is tied to its clients which are essentially brands which get to plug into the platform and directly engage with their users.
Vaish said that the company has an in-house team of experts who get back to users with any information regarding 180 companies across 12 categories such as telecom, electronics, banking and e-commerce. The app also enables users to complete actions through Android Wear smart watches.
"Messaging is one of the fastest growing communication channels in history, given its convenient asynchronous nature," said Rajesh Raju, MD of Kalaari Capital. "Combine that with the fact that the current means of getting help via phone and online are cumbersome and often frustrating, we believe the Haptik messaging concierge solution could revolutionise the way we look at customer service. The service could eventually evolve into a full blown mobile personal assistant across products, services and geographies."
Based out of Bangalore, Kalaari is a $160 million venture capital fund that invests in early-stage, technology-oriented companies in India. Its portfolio companies include Snapdeal, Mynta, Urban Ladder, Bluestone, Magzter, Swipe and Apalya.
(Edited by Joby Puthuparampil Johnson)
---