Zomato updates iOS app, introduces restaurant check-ins, bookmarks, food journey & more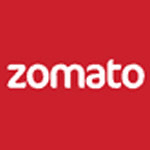 Gurgaon-based Zomato Media Pvt Ltd, owner of the restaurant, event listing & review site Zomato.com, has updated its iOS app. According to the company, the new upgrade incorporates iOS 8 features as well as a series of new features to make the service more social.
With the app, users can now check-in at a restaurant; tag friends in reviews, comments and photographs; and create bookmarks of one's favourite or frequented restaurants, among others. Going forward, these social updates will tie in to the user's activity on the platform and lend themselves to create a detailed 'Food Journey' for each of them.
For those who don't already know, iOS 8 is the latest version of Apple's mobile operating system, which comes with new messages and photos features, QuickType keyboard, a new Health app, Family Sharing and iCloud Drive, among others. It is available as a free software update as of now.
The updates will shortly be made available for the web, as well as Android and Windows Phone platforms.
"Given that people are now viewing information on-the-go more than ever before, mobile has become the focal point. Our iPhone app, built to include iOS8 features, brings a whole new and efficient way of deciding where to go and what to eat," said Deepinder Goyal, founder and CEO of Zomato.
"We are constantly looking for ways to enrich the restaurant experience for our users by providing an all-round dining experience- right from discovering a great place in the neighbourhood, to checking-in along with friends, uploading pictures during a meal, and signing off with a review," he added.
Here is a look at what's new.
iOS8-ready: The app is now iOS8-ready with better all-round performance, and also includes native features like custom notifications that are built for the mobile operating system.
Check-ins: Offers tips and information about a restaurant from friends in a user's network, as well as helps people share their dining experiences with photos and reviews. The feature also enables people to tag friends they are eating or having drinks with, in reviews, comments and photo captions- further widening the scope of restaurant discovery.
Food Journey: Every user's individual activity on Zomato has been plotted on a chronological timeline called the 'Food Journey', highlighting all their food moments right from the day they signed up on Zomato to their latest meal.
Bookmarks: A one-stop for one's favourite or frequented restaurants, as well as the ones they want to try out. The existing 'Wishlist' and 'SpeedDial' features have been rolled into Bookmarks, which can be accessed on the Zomato mobile apps even if the device is not connected to the internet, allowing people to dial restaurants.
UX improvements: The update also comes with a lot of design improvements in order to make the app simpler to use. The search bar and search results have been revamped, making restaurant search quicker, even when searching across locations.
Zomato was founded in 2008 by IIT Delhi alumni and ex-Bain employees Goyal and Pankaj Chaddah. An online and mobile restaurant discovery service, Zomato provides information such as menus, directions, contact details, pictures and user reviews for over 260,000 restaurants across 15 countries.
The services are available on the web, and on mobile for iOS, Android, Windows Phone and Blackberry platforms. Zomato claims that it is currently seeing over 25 million monthly visits globally across its web and mobile platforms.
The company has raised $53.5 million in funding to date, the most recent one being $37 million that it had raised from Sequoia Capital and existing investor Info Edge, which runs a slew of consumer internet portals, including Naukri.com. According to Techcircle.in estimates, Sequoia Capital picked around 17.2 per cent stake as part of the latest investment, giving Zomato a post-money valuation of around Rs 1,000 crore or around $158 million.
Earlier this month, Zomato appointed Rameet Arora as its chief marketing officer (CMO). He replaced Alok Jain, who had quit as the company's CMO in July this year. Prior to that, it had acquired online restaurant search service providers Czech Republic-based Lunchtime.cz and Slovakia-based Obedovat.sk for a total of $3.25 million.
Comment(s)