Four student startups at IIT-D & IIT-B that caught our eyes

More and more students at IIT, the country's premier chain of institute for engineering, are opting out of campus placements in order to take the tough road towards building their career and set up their own ventures.
The IIT Delhi batch that passed in 2013 saw 17 students (out of 743 graduating) opting out of placements, and this number increased to 22 students this year (out of 775).
The current batch has already registered 29 students who have opted out of placements, and the number is expected to rise further before the final campus placement lists are prepared. The current batch has 817 students across all departments.

According to experts, a rise in awareness about entrepreneurship as a promising career path, coupled with expansion in the early stage funding eco-system and acceptance by parents and society at large, have played a key role to create this environment.
Success stories by the media celebrating big and small entrepreneurship has also helped a lot toward the recognition of this sector, says Prajakt Raut, founder of advisory firm, The Hub For Startups.
Techcircle.in caught up with those who are venturing out right from the campuses at IIT Delhi and IIT Bombay to get a lowdown on some interesting student startups. Here's a quick look at four such ventures that caught our eyes.

Karmabite: It is positioned as a 'nasty social networking' website where users can write anything about anyone, literally! Founded by Suneet Choudhary and Ramanshu Mahaur of 2010-14 and 2009-13 batches, the website claims to be a platform where users can judge, objectify and review one another (read: bitch about others).
The aim is to create a directory of people having secluded information about every individual. The founders claim that since it's a people directory application, almost everyone who uses internet is going to be on the platform eventually. The site is expected to go live next month, and the company will look to raise $100,000 post the launch.
On the flipside: The market for social networking has already consolidated (remember Orkut) and some Indian ventures have tried and shut shop (Wishberg). Starting another venture has its pitfalls when one can already go and put nasty messages on one's Facebook wall.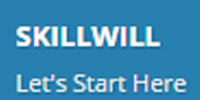 SkillWill: A product by Antz Age Technologies, a bootstrapped IT company founded in December 2012. The web portal offers online employability assessment to students who have passed out of the college or are still studying and applying for jobs. It also offers online skill development courses for sectors like engineering and management.
Additionally, the startup also runs 'Sookshm', which is a boutique consulting firm in the field of operations management for small and medium scaled manufacturing organisations. The company was founded by Aishwarya Vardhan Chaturvedi (2009-13 batch) and Indrajeet Roy (2006-10 batch).
The idea of the startup came to Chaturvedi while he was struggling for an internship for himself. "Hours need to be spent to learn about the company, find your own strengths and weaknesses, and then match these to the job requirements. Seeing the amount of analysis that I did, and consulting experts on the matter at IIT Delhi and Delhi University, SkillWill started with its employability assessment framework," he said.

The product is in a beta mode currently, and caters to four primary audiences—job seekers, recruiters, trainers and colleges. Since the shipment of the first version of the product on March 25, 2014, the company claims to have already registered 7,591 users, of which 3,666 have taken and completed the test.
On the flipside: It's not the first firm skill assessment venture and most certainly won't be the last either.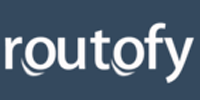 Routofy: Basically travel planners, the company's USP is that it plans a journey of the user when he/she has exhausted all direct commutation options. They aggregate all possible linkages—cars, buses, trains and flights to facilitate a journey on the scheduled date.

Founded by Ronak Gupta (2010-15 batch), the idea of the startup came while Gupta was staying in Europe on a student exchange program back in 2012. He used to travel to different places during the weekends and would find it very difficult to aggregate the right set of commutation each time.
Currently, the website is designed to earn money on an affiliate basis, but Gupta feels that there is a major opportunity in the mobile phone segment. For the same, the company is planning to launch a mobile app soon. It will also look at hiring three full time employees going forward.
On the flipside: Online travel services is one of the hottest new areas for new generation startups. While one end of the market is dominated by the big guns, a number of firms are trying to break into the market with niche offerings. How many can survive in the long run is to be seen.

Banana Media: With an aim to replace the discount pamphlet culture, the venture manufactures notebooks with over half a dozen different deals and discounts coupons printed on the first and last pages, along with other advertisements.
Founded by three IITians, the startup is currently targeting a very small market. While it is only selling its product in IIT Delhi campus, going forward, its plans to sell the same across all South Delhi colleges. The co-founders are Shubam Gupta, a fourth year undergraduate and Vikas Garg and Supreet Singh, both final year students. While Gupta and Garg are from IIT Delhi, Singh happens to be a student of IIT Bombay.
"We make it impossible for students to miss advertisements. Banana Notebooks (the company's first product) is a platform where companies can put on their advertisements thus providing them a very appropriate audience of their target group. The capital from ads is used to subsidise the notebooks, thus providing notebooks to students at substantially low prices than the current market rates," said Garg.
The company was started in November 2013 and its LLP registration is currently under progress.
On the flipside: This one has hardly to do anything with technology. It's just a different form of marketing discount vouchers. While the mode of selling is innovative, what chance does it have in the era of hyper local mobile-based applications offering vouchers and discount coupons?
(Edited by Joby Puthuparampil Johnson)
---