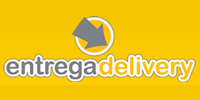 Foodpanda.com (also known as Hellofood), a Rocket Internet-backed global, multi-location online food ordering marketplace with operations in 40 countries including India, has acquired Brazilian food delivery competitor Entrega Delivery. Post acquisition, Entrega will keep operating under its brand.
This is Foodpanda's fourth acquisition in Brazil. Last year, it had bought Brazilian food delivery services Peixe Urbano, Jánamesa and MegaMenu.
Foodpanda was launched its service in Brazil in mid 2013, and offers access to over 2,000 restaurants in more than 30 cities across the country.
"We are excited to announce the acquisition of Entrega Delivery and its talented team, which will allow us to strengthen our presence in the strategic cities of Campinas and Belo Horizonte. This acquisition is in line with our strategy to be the top of mind for every customer, no matter where they are, when it comes to order food online," said Marcelo Ferreira, co-founder and MD of hellofood Brazil.
Entrega Delivery started operations in 2010 and operates in Campinas and Belo Horizonte, partnering with over 400 restaurants. "We have worked very hard during the last three years, developing strategic alliances with the main players in the local food industry and building trust among our customers. With the experience, resources and technology of hellofood, we are ready to take the next big step in order to provide a world class service to Brazilian consumers," said Eduardo Penna, founder and CEO of Entrega.
Founded in April 2012, Foodpanda features location-specific listing of restaurants on its site. Users can check out menus, along with special offers, post that they can order and get food delivered to their homes. One can also search for restaurants according to cuisine, and/or by other parameters such as vegetarian/non-veg, healthy food, etc. The company helps restaurants increase sales through online and mobile platforms and also provides them with technology and analytics.
Early this year, the firm raised $20 million in funding from Phenomen Ventures, a Russia-based venture capital firm and a group of unnamed investors. Globally, the company is present in over 40 countries in Europe, Asia, the Middle East, Africa and Latin America.
Foodpanda has a significant present in India market, too. In an interview with Techcircle recently, Foodpanda India's managing director Rohit Chadda said that the company has partnerships with 3,500 restaurants in 33 cities across India, and has daily page traffic of 60,000. In the country, it mainly competes with JustEat.in, which has 2,500 partner restaurants across 10 cities at present.
---