P2P online marketplace Instamojo launches app store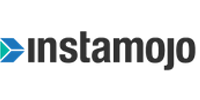 Instamojo, a P2P platform that enables users to give away unused goods by sharing a unique link for the same, has launched an app store on its platform to enable users to subscribe to other similar apps available in the market. Some of the available apps are free to use, while others are paid. Users can purchase credits from the app store to pay for the latter.
"We are constantly adding features for you, but every user has specific requirements. For this, we now give you the option to subscribe and make use of any app that you believe will help you," the company announced in an official blog post.
While some apps enable users to create their own affiliate network and let other people sell for them, others help users to communicate with their existing customers and send them updates about products and events. These apps include iMojo Link Privacy System, which can be used to control visibility of users' links on their profile page, search engines and sharing; and SMS Notification Alert that helps users get SMS notifications for each sale.

Run by Mumbai-based Urbanpotion Technologies Pvt Ltd, Instamojo allows users to sell reports, code, documents, photos, templates, tutorials, music, and videos for free by just sharing a link. Users need to list the stuff they want to give away and Instamojo, in turn, creates a page for the posting. The unique link of the page can then be shared with friends, fans and followers. When someone interested claims it, the owner gets an intimation e-mail and can give it away. The platform is available for users across the world.
One can upload an offer for free, be it a physical product or sharing one's skills via scheduling a time-based event. In order to start off, you need to register via Facebook and go to the dashboard where you will be able to upload the product and schedule the timing. The company will also arrange regular meet-ups so that people can collect the things they have claimed.
In February last year, the startup had secured an undisclosed amount in funding from Blume Ventures.

The startup was founded in 2012 by Sampad Swain, Aditya Sengupta, Akash Gehani and Harshad Sharma. A MBA from IBS Hyderabad, Swain had previously worked for ITC and Godrej. He had earlier co-founded WanaMo.com, which was acquired by the Smile Group and later got rebranded as Dealsandyou. A B.Tech from Veermata Jijabai Technological University of Mumbai, Sengupta was a Junior Research Fellow at IIT Bombay, an administrator for BarCamp Mumbai and the Mumbai Python Users Group.
An alumnus of Management Development Institute (Gurgaon), Gehani had worked for General Electric, WNS Global Services, Swain's WanaMo and ICICI Lombard prior to starting Instamojo. Sharma had previously co-founded oCricket.com, a socio-networked application for an instant flash of all cricketing news across the world.
---