Network18's Lakshmi Narasimhan joins SaaS analytics startup Crayon Data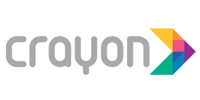 Chennai- and Singapore-based Big Data analytics startup Crayon Data has appointed Lakshmi Narasimhan to lead its mobile and data efforts. In his new role, Narasimhan will focus on advancing the company's advertising, FMCG, and media verticals. He will also front-end Crayon's partnership with Mindshare, to develop the latter's adaptive marketing offering in the Asia-Pacific region.
On his appointment, Srikant Sastri, co-founder, Crayon Data, said, "Narasimhan brings with him extensive and in-depth knowledge of the data analytics and media spectrum which will add a new dimension to Crayon's overall offering. We look forward to having him on-board to supplement and accelerate our efforts."
"The future of marketing lies in being mobile and digital and Crayon Data in a very short time has shown eminent growth within this space. I am happy to come on-board and deliver on the company's vision," added Narasimhan.
Narasimhan has over 15 years of media marketing experience. A former chief executive officer (CEO) of Network18 Digital, the digital content arm of Network18 and Investments Ltd, he had moved into a corporate role within the company post the promotion of Durga Raghunath as its CEO earlier this year. He had joined Network18 back in 2007 as its head, business development.
Before that, he was leading GroupM's (WPP's media agency network) Central Trading Group during the company's initial days in India. He had earlier also worked at companies like Mindshare and Madison World. He holds a B.Com degree from Kirori Mal College, Delhi University.
Last week, we had exclusively reported that Crayon Data is in advanced talks to raise $2 million in additional funding from its existing investors, including Singapore-based Jungle Ventures and Spring Seed Capital.
"To date, we have raised about $5.5 million in angel funding. Now, our existing investors including Jungle Ventures and Spring Seed, besides some of the individual investors, are putting around $2 million more into our firm," Sastri had told Techcircle.in at the time.
Crayon Data was founded in 2012 by Suresh Shankar, founder of RedPill Solutions which was acquired by IBM in 2009, and Sastri, who had earlier founded two companies – Solutions Digitas and Team4U – which were acquired by Publicis and Randstad, respectively. The company aims to build a platform-based Big Data venture that challenges the conventional people-led model of analytics, and delivers real business solutions by bringing together enterprise, public, external internet and social data to a single platform.
Crayon Data's flagship product is called Simpler Choices. It is a choice engine that brings the power of Big Data and analytics to enterprises. The company claims that Simpler Choices will enable clients increase their sales conversions and improve returns from existing accounts. The firm's key focus verticals are hospitality, finance, retail and technology and it has a development centre in Chennai in India.
​The company claims that currently it has 10 customers that include a mid-sized hotel chain in the UK, an MNC bank in Singapore and a lifestyle & fashion retailer in India. ​The firm expects to close the current calendar year with a monthly revenue run rate of $500,000.
Comment(s)