Wingify acquires designers community portal Concept Feedback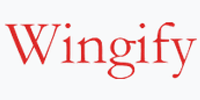 Delhi-based Wingify Software Pvt Ltd, which develops software tools to increase website sales, signups, downloads and conversions by using split and multivariate testing, has acquired Chicago-based Concept Feedback LLC, a community for locating and contracting with website design and user experience (UX) experts, for an undisclosed sum.
As part of the acquisition, Concept Feedback's offering will be gradually integrated with Wingify's Visual Website Optimiser (VWO) website testing platform, with Concept Feedback continuing to operate independently.
Concept Feedback aligns with VWO's flagship feature IdeaFactory - a curated library of more than 300 testing ideas and case studies for website optimisation and conversion tracking. Concept Feedback will provide a complementary functionality, enabling VWO's customers to also tap into expertise and new ideas from UX designers.
"VWO was built to remove the barrier of technical expertise limitations in website testing, a major pain point for any brand looking to optimize their business online," said Paras Chopra, founder and CEO at Wingify.
"As brand marketers begin to realise there is a quick and easy way to perform optimization tests, their next logical step is to expand into new test areas, as we've seen with the emerging 'Power Tester' class – people who consistently launch multiple website tests per month to increase conversions and revenue," Chopra added.
Chopra further said that aligning Concept Feedback with VWO and IdeaFactory will bring an endless supply of new ideas, best practices and expertise from carefully vetted design and testing experts to the table for VWO's clients.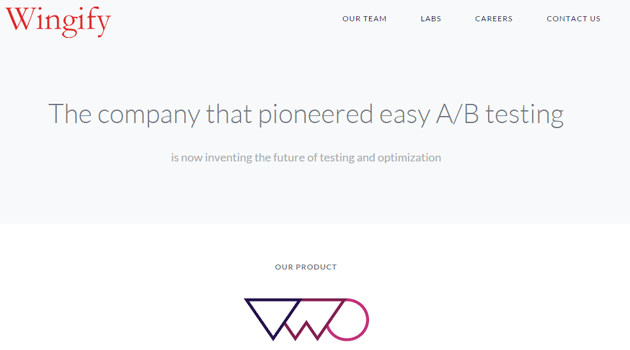 Concept Feedback was founded by Andrew Follett (CEO). The firm gives brands access to more than 26,000 website design experts, to receive recommendations on how to improve a variety of website elements to more efficiently achieve online business goals. Brands can engage with and utilize these experts for feedback on website design, usability, copy, strategy and a variety of other elements that impact brands' ability to convert business online.
"Over the past five years, we've built a trusted resource that fulfils an unmet need for brands—access to experts that can provide third-party and objective feedback in support of their website goals. Having our community under the Wingify banner and aligned with VWO and IdeaFactory is a logical step for us because of our shared vision to improve the access to ideation and best practices for elevating brands' website performance," said Follett.
Founded in 2009 by Chopra, a BE in Biotechnology from Delhi School of Engineering, Wingify is a SaaS company whose flagship product VWO allows marketing professionals to create different versions of their websites to check out which one produces maximum conversion/sales. It is also a multivariate testing tool with a number of additional features like behavioural targeting, usability testing and heat maps.
The firm claims that VWO is used by more than 3,700 brands in 75 countries to analyse web activity and increase conversions. Its clients include Microsoft, General Electric, Rackspace, Cleartrip and BharatMatrimony.
Comment(s)