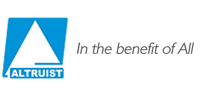 Chandigarh-based mobile VAS provider Altruist Technologies Pvt Ltd  has acquired Kolkata and Hong Kong-based Connectiva Analytics and Insights Ltd (iConnectiva), which provides telecom revenue assurance, fraud management and Big Data analytics solutions, in an all-cash deal.
The deal size remains undisclosed. Post acquisition, iConnectiva will continue to operate as an independent entity from Kolkata.
"iConnectiva is a growth-stage company and is an emerging leader in cloud-based analytics solutions for telecom providers. We are excited about combining the iConnectiva solution with Altruist's vast experience and reach in running SaaS platforms to create a data analytics power house," said Dheeraj Aggarwal, co-founder of Altruist.
iConnectiva (previously known as Mara-Ison Connectiva Ltd) is an analytics product and services company with focus on telecom subscriber data monetisation. It provides a portfolio of analytics solutions that enable telecom, media and utility companies to lower churn, improve operational effectiveness, boost ARPU and increase overall profitability.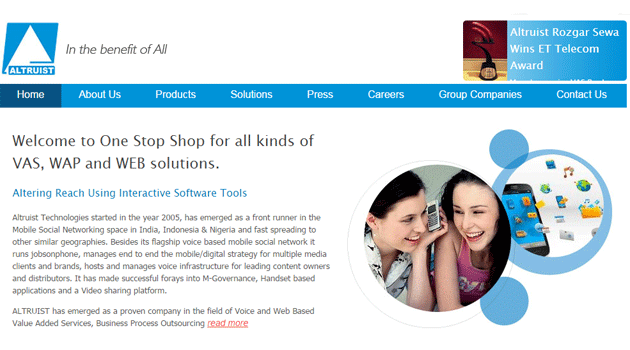 Headquartered in Hong Kong, iConnectiva was founded by Rajesh Sanghi, Arunesh Sharan and Apratim Basu. It has developed a Big Data analytics platform called CMetricA, an integrated solution for all layers from data storage to runtime analytics, batch analytics and complex event processing. Its customers include various service providers ranging from 2 million-250 million subscribers across mobile, cable, wire-line, media, utilities and business services.
The firm operates customer support centres in Africa, the Middle East, Asia Pacific, Europe and South America, besides India.
Altruist was formed in 2005 by brothers Dheeraj and Anuj Aggarwal. It is involved in areas like mobile social networking, mobile advertising, rich media content and value-added services for telecom operators and brands. The firm has a presence in Southeast Asia, the Middle East, Africa, Europe, North Africa and the US.
Altruist competes with various VAS companies in the country such as One97 Communications, Affle, ACL Wireless, IMI Mobile, Indiatimes Mobile, ValueFirst Messaging, Comviva, OnMobile and Spice Digital, among others.
Inorganic growth strategy
Altruist has had a fairly aggressive inorganic strategy with iConnectiva being its sixth acquisition in the last nine years. In August this year, it bought Bubble Motion, a voice-based social media startup based out of Singapore.
Back in 2012, Altruist Group had acquired Sweden's Teligent Telecom in an all cash transaction to set up a launch pad into developed markets like Europe and the US.
In 2009, the company had acquired Mumbai-based Mobile2Win in a share-swap transaction. This was followed in 2011 with the acquisition of web and mobile technology firm RelayStrategy LLC. Altruist also acquired Delhi-based Mobisoft Telesolutions, which runs the website Phoneytunes.com, offering mobile wallpapers and ring tones, in 2011. It also invested seed capital in Mumbai-based mobile gaming startup called Vegam, for a minority stake.
(Edited by Joby Puthuparampil Johnson)
---