Alibaba gets approval to set up private bank in China; picks 15% stake in IT firm Beijing Shiji for $457M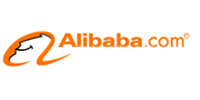 E-commerce giant Alibaba, which recently raised a record $25 billion from its initial public offer (IPO) on the New York Stock Exchange, has received Chinese market regulator CBRC's approval to set up a private bank. The company has already made its footprints in the banking business with its fund management platform Yuebao that is already eating into the business of various traditional banks in the country.
Alibaba would be the majority shareholder in the new bank with 30 per cent stake; followed by privately-owned conglomerate Fosun (25 per cent); auto parts maker Wanxiang Group (18 per cent); and investment firm Yintai (16 per cent).
Picks 15% stake in Beijing Shiji
Alibaba has also announced that one of its subsidiaries has acquired 15 per cent stake in Shenzhen-listed Beijing Shiji Information Technology Co Ltd, a provider of IT solutions to the hotel industry, for approximately $457 million.
Started in 1995, Shiji Networks has been working with hotels to set up their Local Area Networks (LAN) for the installation of front office systems. In 1999, Shiji began its R&D on the internet/intranet technology to develop an IT solution for hotels that integrates multiple digital-based systems into one cabling infrastructure. The company claims to have serviced over 400 hotels till date including the likes of Grand Hyatt, Sheraton, Hilton, Shangri-la, Marriott, Peninsula and Accor.
Alibaba is the largest online and mobile commerce company in the world in terms of gross merchandise volume (GMV). The company operates its ecosystem as a platform for third parties and does not engage in direct sales, compete with its merchants or hold inventory. The firm runs Taobao Marketplace, China's largest online shopping destination; Tmall, China's largest third-party platform for brands and retailers; and Juhuasuan, China's most popular group buying marketplace by its monthly active users.
It also operates Alibaba.com, China's largest global online wholesale marketplace; its China wholesale marketplace; and AliExpress, its global consumer marketplace.
Through its related company, Alipay, it offers payment and escrow services for buyers and sellers and has a platform approach to shipping and delivery by working with third-party logistics service providers through a central logistics information system operated by Zhejiang Cainiao Supply Chain Management Co., Ltd., or China Smart Logistics, its 48 per cent-owned affiliate. It also has an investment in UCWeb, a developer and operator of mobile web browsers.
Its three marketplaces generated a combined GMV of $296 billion from 279 million active buyers in the 12 months ended June 30, 2014. The company has 279 million active annual buyers, 188 million mobile monthly active users, 8.5 million active sellers, 52 orders annually per active buyer and buyers in over 190 countries.
Its revenue is primarily generated from merchants through online marketing services (via Alimama, its proprietary online marketing platform), commissions on transactions and fees for online services. Alibaba also generates revenues through fees from memberships, value-added services and cloud computing services.
Its total revenue increased by 52.1 per cent to $8.46 billion in fiscal year ended March 31, 2014. The total revenue increased by 46.3 per cent in the three months ended June 30, 2014 to $2.54 billion over the year-ago period. The net income increased by 170.6 per cent to $3.77 billion in fiscal year 2014 while it grew 179.6 per cent to $2 billion in Q1 FY15. For the three months ended June 30, 2014, its net income included a net gain of $1 billion from step-up acquisitions arising from revaluations of previously held equity interest.
The company drew bulk of its revenues from China commerce ($2.15 billion) followed by international commerce ($237 million), cloud computing ($38 million) and others ($115 million) in the first quarter ended June 30, 2014.
Comment(s)