Vodafone M-Pesa ties up with Bharat BPO to facilitate railway ticket bookings via mobile phones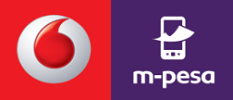 Telecom operator Vodafone India has entered into a partnership with Bharat BPO, the official 'rail sampark' partner of Indian Railways Catering and Tourism Corporation (IRCTC), to facilitate railway ticket booking through mobile phones with Vodafone M-Pesa as a payment option.
As part of the partnership, Vodafone M-Pesa customers will be able to book railway tickets on their mobile phones and pay for them using the mobile money transfer and payment service. For the same, they will have to download the '139 Railways Reservation' mobile application that is available on Android and Java platforms. Vodafone customers can download the app by sending an SMS 'TICKET' to 111.
Once downloaded, users do not require any data connection for registration or booking of tickets. Vodafone M-Pesa customers can send in their booking details through the app and need only to enter their M-PIN to authorise the transaction.
The service can be used to book or cancel railway tickets, check PNR status, and get refunds for cancelled tickets. In case of cancellations, the refunds will be credited to the customer's Vodafone M-Pesa wallet. Note that the service is only available on mobile numbers that are already registered with IRCTC.
Suresh Sethi, business head, M-Pesa, Vodafone India, said, "This new app-based offering empowers our customers to book railway e-tickets, seek PNR status, cancel tickets, get refunds, all at their own convenience, through their mobile handset. The technology platform works even for customers who do not have an internet connection."
"We are confident that this association will play a transformational role in both, providing a holistic service proposition for the unbanked sections of society, and simultaneously be a lifestyle enhancer since it does away with waiting in queues at railway stations to book tickets," added AK Brar, director, tourism and marketing at IRCTC.
A 50:50 joint venture between Spanco and Spice BPO Services Ltd, Bharat BPO is the exclusive partner of IRCTC for providing Integrated Train Enquiry Service (ITES) in India. According to the company, it has catered to over 140 crore enquiries till date on a wide range of offerings including ticket booking, PNR Status, train status, seat availability, fare enquiry, and train schedules, etc. All these enquiries are attended 24x7 through a single helpline number 139 across the country over IVR, SMS and USSD.
Back in 2012, ICICI Bank had joined hands with Vodafone India to launch M-Pesa. Run by a 100 per cent subsidiary of ICICI Bank and Vodafone India called Mobile Commerce Solutions Ltd (MCSL), the service offers a mobile money account with ICICI Bank and a mobile wallet issued by MCSL. With M-Pesa, customers can deposit and withdraw cash from designated outlets, make money transfers to any mobile phone in India and to other bank accounts, as well as make use of mobile payment services including purchase of mobile recharge, recharge of DTH services and utility bill payments.
Comment(s)