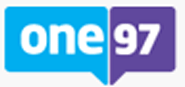 Noida-headquartered mobile internet firm One97 Communications Ltd, which runs the digital goods and services marketplace besides mobile & DTH recharge platform Paytm among other mobile value added services, is looking to raise $200 million in fresh funding, sources close to the development informed Techcircle.in.
The company has appointed Goldman Sachs as its banker.
When contacted One97 founder and chief Vijay Shekhar Sharma confirmed the development. "Yes, we are in talks to raise $200 million in fresh funding from Asian as well as other global investors. We expect to close the round by the end of this year, and the funds will be going into our mobile commerce business," he said.
In an earlier interaction with Techcircle.in, Sharma had mentioned that its unit Paytm was looking to raise $100 million in funding, preferably from Asian investors.
"We have now increased the target amount, as we are heading for 30 million orders a month from the current 15 million. We realise that there are larger opportunities out there," he added referring to traction on Paytm, which has expanded its business to mobile shopping.
The company had previously raised funding from SAIF Partners, Intel Capital and Silicon Valley Bank, who had put in over $28 million in separate funding rounds.
One97 had earlier filed to go public four years ago, where it sought to raise Rs 120 crore. It had received a go-ahead from the market regulator SEBI and had originally planned to list by December 2010. But in the backdrop of increasingly volatile stock markets and due to the company's increased focus on the mobile internet space, it had shelved the IPO plan and decided to rope in a PE investor, as reported by VCCircle earlier.
It had raised $10 million in its third-round of funding from SAP Ventures in 2011, the corporate venture capital arm of the software-maker SAP AG. The company's valuation during this round was nearly $300 million.
Founded in 2000, One97 Communications is a leading mobile-internet company in India that offers digital goods & services to its mobile consumers under the Paytm brand. It also provides mobile advertising, marketing and payments for merchants. The company recently set apart Rs 150 crore ($25.6 million) to fund acquisitions of at least two consumer-facing technology companies. One97 has offices in India, the Middle East and Africa.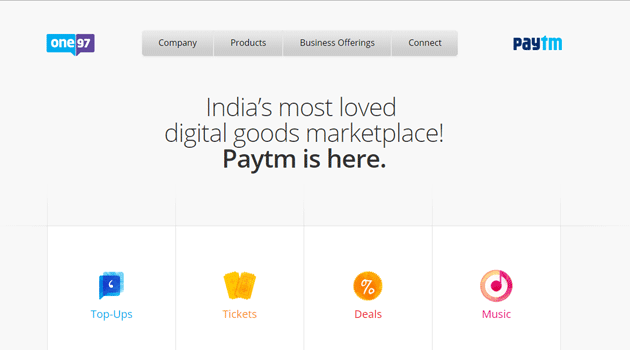 Early this year, Paytm took the wraps off its mobile-only shopping marketplace (now it also has a web version). The app currently features more than one million items from around 700 vendors across men, women, kids fashion and home furnishing categories, along with mobile & DTH recharge options which are already available on the app.
It is looking to increase this number to at least 10 million items from 10,000 retailers by the end of this year. The company is looking to add products for daily usage such as hammers and cello tape. In addition, it is also looking to introduce new features on its platform, which will enable users to carry out big ticket transactions, including insurance premiums and school fee.
Available on the iOS and Android platforms, the app has a chat window integrated to its platform, which enables users to chat and bargain with vendors in real time to get discounts on products. Additionally, the company has integrated Paytm semi-closed wallet to the platform. Users can get cash back or refund from a merchant in the wallet and use it across every item sold in the marketplace.
As of July this year, Paytm had crossed 10 million monthly transactions that included 20,000 orders on its mobile-only e-com marketplace. The bulk of the rest comprised Paytm's original business- mobile and DTH recharges. The company further claimed that Paytm achieved $1 million in GMV a day in July and around 10 million mobile wallets existed on its platform at the time.
Almost 70 per cent of the orders on the marketplace were for non-electronics items, which is a healthy figure considering the fact that all the other existing online marketplace platforms are focused heavily on the electronics category. Of the total 20,000 marketplace transactions, less than 15 per cent was cash on delivery (CoD).
Competition
Online business directory Just Dial also runs an online marketplace that offers a one-stop shop for users to undertake multiple day-to-day tasks such as online booking of restaurants, cab booking and doctor's appointments. Currently it is allowing service related transactions through the platform. Paytm also competes with the apps of various online marketplaces like Flipkart, Amazon, eBay, and Snapdeal etc. As such, it is a a play on execution while tapping on to the existing users of its recharge and bus ticketing site.
Last month, television shopping and e-commerce firm HomeShop18 had partnered with Paytm, for its wallet feature. This was the first ever integration of Paytm, which offers a one touch payment mode, with a third party e-tailer. Interestingly, Homeshop18 also competes with Paytm.
In comparison, Paytm depends on three business lines— mobile goods, payment business and marketplace. With over 900 million mobile connections in India, and the increasing adoption of smartphones at all income levels, a mobile first strategy might just give the company an edge over its competitors, who have also started warming up to mobile with special offers and discounts for purchases made via apps.
---