Real estate portal PropTiger to foray into secondary market in six months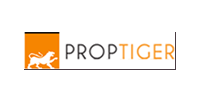 Real estate portal PropTiger.com plans to foray into the secondary market in the next six to seven months and will henceforth get involved with brokers as well, a top company executive told Techcircle.in.
The company, which is in talks with existing as well as new investors to raise $20 million (Rs 120 crore) by the year end, currently deals only in new residential properties. As of now, it deals directly with customers, with no involvement of a third party.
"Currently, we are making a match between developers and end customers. In the case of secondary market, the match will be made between customers and brokers who have the necessary supply," said Dhruv Agarwala, co-founder, PropTiger.

"If a customer decides to buy a property which is ready to move in, then we will work with a network of suppliers who will provide us with the particular properties," he added.
Unlike many other property sites, the company will not charge brokers for listing on the websites. However, it will do so when the actual supply is to be provided. The company will initiate a pilot for this in Bangalore in the next couple of months and would then extend it to other cities. Here the company plans to charge the consumers as no developer will be involved.
"So typically in the secondary market there is one per cent sell side brokerage and one per cent buy side brokerage. So both the seller and buyer pay," said Agarwala.

Currently the company has a presence in eight cities including Noida, Gurgaon, Ahmedabad, Mumbai, Pune, Bangalore, Chennai and Kolkata. It is also looking at expanding into cities like Chandigarh, Hyderabad, Jaipur and Kochi. The company, which works as a real estate advisory service provider, claims to have sold properties worth over Rs 7,600 crore to date.
"Ultimately we want to play across the residential space and that is why we started out in the primary market. Now we are venturing out in the secondary market, post which we will also look at rentals, but that will take time," he said.
So far the company has raised $7 million in funding. The first funding was to the tune of $2 million in 2011 when SoftBank, Horizen Ventures and a few angels invested in the firm. SoftBank had invested through SoftBank China & India Holdings, which manages Bodhi Investments LLC, and focuses on early stage and selected pre-IPO opportunities in China, India and Southeast Asia.

The second round of funding happened in 2012 when the company raised another $5 million from SAIF Partners and Accel Partners.
PropTiger is one among a new generation of real estate portals that include Commonfloor and Housing.com. Commonfloor, which counts Accel as a common investor with PropTiger, has raised around $18 million to date. Housing.com raised close to $19 million from Helion Venture Partners, Qualcomm Ventures and existing investor Nexus Venture Partners, early this year.
---