Microsoft's commercial cloud services Azure, Office 365 to be powered by local data centres by 2015 end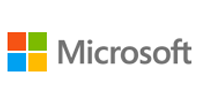 Microsoft's commercial cloud services Azure and Office 365 will be powered by the company's local data centres in India by the end of 2015. What this means is that the data of Indian users will stay inside the country and it will be possible for Microsoft to provide a faster response time as compared to when data centres were hosted outside the country.
This will also more or less address the concerns of data sovereignty as the data of Indian users will not be accessible to third parties or authorities in foreign lands.
"This is a major step for us and it fits with our world view, which is that distributed computing will remain distributed, and people like us who have global infrastructure are going to take that global infrastructure and make it available in every country. We want to start here with India and make our services available on local data centres," said Satya Nadella, CEO, Microsoft, on his first visit to the country after being appointed to the post.
"With more than 250 million Indians using internet-connected devices today, there is an incredible demand and opportunity in India for Microsoft's cloud services," he added. The Indian origin Nadella had taken over as CEO of the company from Steve Ballmer in February this year.
According to Microsoft, organisations in the country will benefit from data sovereignty, lower latency and geo-redundancy with the availability of local infrastructure. The company's locally available cloud services will also open opportunities for banking, financial services and insurance (BFSI) companies, state-owned enterprises and government departments to adopt the public cloud.
Microsoft's cloud services in India has grown over 100 percent in revenues in the past year, and locally hosted Microsoft Azure and Office 365 will further accelerate this, it claims. The services offered via the local data centres will create new avenues for Microsoft India's over 10,000 partner ecosystem- comprised of hosters, independent software vendors (ISVs), system integrators (SIs) and others.
The company also mentioned that it will continue to empower local startups by providing Azure credits worth $60,000 through the BizSpark+ initiative. With over 4,800 startups enrolled into the BizSpark program in India, Microsoft has already invested over $10 million in providing Indian entrepreneurs with access to Azure.
Comment(s)