Myntra launches 'Designer in Residence' programme under its fashion incubator, to invest up to $1M in selected brands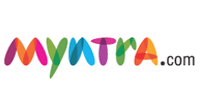 Flipkart, the largest consumer focused e-commerce company in India, which also owns fashion e-tailer Myntra.com, has launched a 'Designer in Residence' programme under its Myntra Fashion Incubator (MFI) initiative. According to the company, the idea behind setting up the MFI is to mentor young entrepreneurs who do not have access to capital, supply chain & distribution platforms, and empower them to create indigenous fashion brands in the long-run.
The company is inviting applications from all design graduates and fashion entrepreneurs to incubate their business under the Designer in Residence programme. The application process for the same has started and the last date for submission of applications is October 31, 2014.
The first batch of the incubator programme is expected to roll out in Jan 2015 with as many as 10 entrepreneurs. As part of the programme, Myntra will encourage budding designers to test their entrepreneurial skills and ensure that they operate independently.
In addition, after reviewing them for six months to a year, the fashion portal will also invest up to $1 million in return for equity stake in the best performing brands.
"This fashion incubator initiative is an attempt to strengthen our commitment of building sustainable and aspirational fashion brands within the country. We will unearth talent from every part of India and give them a platform to make it big in the Indian fashion space through this programme," said Mukesh Bansal, CEO, Myntra & SVP, Flipkart Fashion.
The emphasis of this initiative will be on identifying a business idea that has the potential to scale and sustain itself in the competitive fashion and lifestyle market. A panel of judges and experts from the industry (names not disclosed as of now) will put the shortlisted participants through rigorous assessment and the final set of participants will get an opportunity to work on their idea under the guidance of MFI team.
The Designer in Residence is a yearlong programme, and will see participants get mentored and trained by experts, as well as receive financial support to create designs for one season. MFI will also provide opportunity to showcase these brands on various platforms and help retail the same on Myntra's platforms.
Myntra has partnered with over 700 leading fashion and lifestyle brands in the country such as Nike, Adidas, Puma, Levis, Arrow, CAT, Timberland, FabIndia, and Biba etc. to offer a wide range in branded fashion and lifestyle wear. The portal claims to be receiving over 50 million visitors on a monthly basis and services over 9,000 pin codes across the country.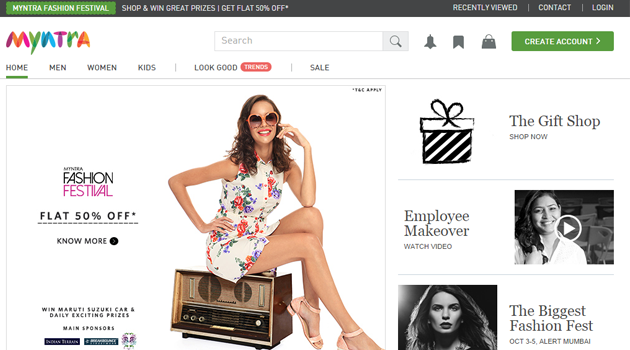 What's in store?
Myntra plans to open about 20 private label brands in the long term and this initiative is a step to achieve that goal. Besides, it will also give a lot of exclusivity to the portal through the products of some of its incubatee companies. In terms of reach, Myntra has a last-mile delivery network covering 70 cities, while Flipkart's network covers 250 cities and towns.
Myntra's private label Roadster, Dressberry and Anouk are clocking sales of upwards of $10 million, Bansal claims. They plan to set up offline stores to create more awareness about the brands in major metros. The firm has also roped in celebrities to promote the brand.
Earlier this year, Flipkart, the largest consumer focused e-commerce company in India, had acquired Myntra Designs Pvt Ltd, the company which runs the online fashion and apparel shop Myntra.com. Going forward, the combined entity could also evaluate acquisitions to shore up its fashion portfolio.
Comment(s)