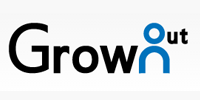 Delhi-based GrownOut Solutions Pvt Ltd, which offers an online referral hiring platform that enables organisations to leverage their employees' professional network, has secured an undisclosed amount in its first institutional round of funding from Matrix Partners India. GrownOut will use the funds for product development and also to grow its business.
"We are building the next generation referral hiring platform to make recruiting more efficient and cost-effective. Despite incredible innovations in technology in the last decade, recruiting still remains a fundamental challenge in the industry and an unsolved problem. We believe there is a disruptive market opportunity which can change old methods and make hiring a painless process," said Sumit Gupta, co-founder and CEO of GrownOut.
GrownOut was founded by Gupta, a Computer Science graduate from Indraprastha University (Delhi), and Harsimran Walia, a graduate from IIT Delhi. After graduation, Gupta had worked at some startups in the training & education space, while Walia had worked at Oracle followed by McAfee.
GrownOut claims that it utilises well-researched techniques of referral hiring to make candidate sourcing easier and more efficient. It counts companies like Quikr, Ola, Appiterate, Stayzilla and Winshuttle amongst its clients.
The firm had earlier raised an undisclosed sum in funding Outbox Ventures, an early-stage fund based out of Delhi.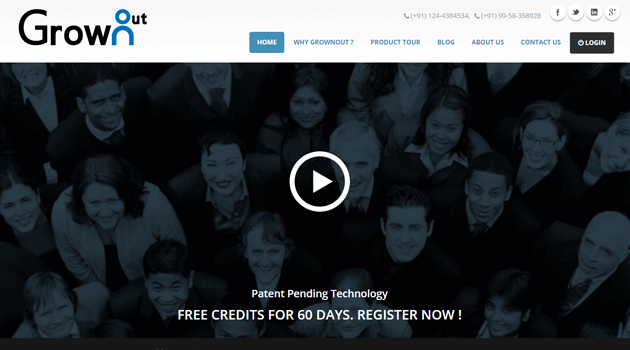 "The recruitment market in India is large and has traditionally been served by staffing agencies, job-boards and career sites. However, HR heads of companies still struggle with a barrage of unsuitable resumes, long recruitment cycles and candidates that are a poor-fit with company culture. Referral hiring - the holy grail of recruitment results in shorter hiring cycles, lower hiring costs and higher employee retention," said Tarun Davda, director, Matrix India.
"GrownOut's USP of referral hiring is a much needed tool for companies, providing them key insights about the entire professional network of their employees. GrownOut was the first seed investment by Outbox Ventures and this round of funding led by Matrix Partners further strengthens our belief in our early-stage mentoring process," said Niraj Singh, founding partner at Outbox Ventures.
Matrix is an investment firm with Rs 3,000 crore under management. The firm invests in companies targeting the Indian consumer market at the seed, early and early growth stages. The firm has invested in several companies including Biscoot (digital entertainment), MSwipe (mobile PoS), Newshunt (mobile local language platform), Ola (cab marketplace), Quikr (online classifieds), Stayzilla (stays marketplace), Traffline (local social information) and Woo (social dating).
Last week, Matrix invested an undisclosed amount in Delhi-based LimeTray, which operates an online platform that helps restaurants to run their day-to-day operations, including ordering, online presence management and customer relationship management (CRM).
(Edited by Joby Puthuparampil Johnson)
---