Mobile phone directory Truecaller scoops $60M from Atomico, KPCB & Sequoia Capital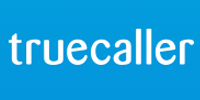 Swedish startup True Software Scandinavia AB, the firm behind Truecaller, a collaborative mobile phone directory app, has raised $60 million in funding by Atomico, Kleiner Perkins Caufield & Byers (KPCB) and existing investor Sequoia Capital, the company said in a blog post.
The company also inducted John Doerr of venture capital firm KPCB and Jerry Murdock, co-founder of Insight Venture Partners, in the board of the company.
Skype co-founder, Niklas Zennström has also joined the company as its special advisor.

"We started by helping people manage their contact information and block spam calls, but this is just the beginning of what we can do for our users," said Alan Mamedi, co-founder and chief executive officer, Truecaller.
The company had raised its last funding in February this year when it got $18.8 million. This round was led by Sequoia Capital.
Founded in 2009, Truecaller is a collaborative global phone directory. Truecaller is available on the web and as an app for the iPhone, Android, BlackBerry, Symbian S60, Series 40, and Windows Phone.

The company has 85 million users globally.
Few months ago the firm also entered into a partnership with Twitter, wherein users will be able to find people active on the micro-blogging site just by entering their phone numbers in the app.
---