Excl: dMACQ acquires 40% in payroll management solutions firm Aspire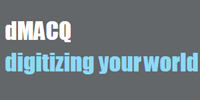 Delhi-based dMACQ Software Pvt Ltd, a startup that offers browser-based applications tailored to map the entire mergers and acquisitions (M&A) deal life-cycle for strategic corporate acquirers and financial investors, has acquired 40 per cent equity stake in city-based Aspire IT Services, which offers quality management and payroll ERP solutions to enterprises, a top executive of dMACQ told VCCircle. The founders of Aspire will continue to own equal stake in it.
"We cannot disclose the deal size," said Srikant Krishnan, co-founder of dMACQ. "With this transaction, we will be able to offer pan-India digitisation solution capabilities, including imaging services and software/technology-enabled data capturing," he said.
dMACQ, a Techcircle Demo India 2013 company, was set up in March 2011 by Krishnan, a chartered accountant, along with Dr  S Narayanan, a PhD in computer science. dMACQ offers five products which are customisable: Deal-flow management to manage deal pipeline, deal-execution management for M&A practitioners, portfolio management for integrated portfolio management, reporting, business analytics and LP reporting, relationship management to manage stakeholders and relationships and DMS to provide advanced document management system. The products are available as stand-alone licensed products as well as SaaS.

"We have products in the areas of M&A, document/content management and supply chain ERP, while Aspire has diverse business interests, including a manpower staffing and facility management.  Aspire brings ready-scalable infrastructure, human resources and core software skill-set which complements our technical skill-set," Krishnan explained.
Aspire was set up in 2008 by Captain Shaji Kumar, an ex-army officer. The company has developed SaaS-based solutions to help enterprises manage their resources. Its products include Zenith Online, a web-based enterprise resource management solution, and QualiDox, an online application that manages all the quality standard process, documentations of enterprises.
The firm caters to the requirements of verticals with special focus on SMBs. Aspire has offices in nine cities, including Bangalore, Hyderabad, Cochin, Pune and Ahmedabad.

(Edited by Joby Puthuparampil Johnson)
---