Telangana state govt offers free public Wi-Fi in parts of Hyderabad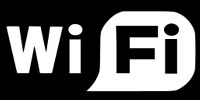 The Telangana government in partnership with telecom operator Airtel has launched the state's first 'Public Wi-Fi' in the city of Hyderabad. In line with the government's agenda of making Hyderabad a 'global smart city', the service has been piloted in 17 prominent locations within the city.
Customers across operators (and not just Airtel subscribers) will be able to avail free Wi-Fi, and the service can be accessed by users of smartphones, tablets, and other Wi-Fi-enabled devices. To begin with, these public Wi-Fi hotspots have been set up between Cyber towers to Madhapur Police Station, Cyber Towers to Kothaguda Junction and Cyber Towers to Raheja Mindspace Circle. According to the company, on an average around 40,000 commuters, commercial establishments, and visitors will be able to benefit from the service.
How it works?
Citizens with any valid Indian mobile number will be able to access the public Wi-Fi by switching on Wi-Fi in their devices. On selecting the public Wi-Fi, a one-time password (OTP) will be sent to their mobile number. Once the password authentication process is completed, they can then latch on to the Wi-Fi and enjoy internet services of up to 750 Mb per day per user.
This service is aimed at increasing digital access for the residents of the city including housing residents, commuters, office goers as well as businesses and visitors in the area, providing them with 24/7 internet access.
KT Rama Rao, minister of IT, Telangana government, said, "Enabling public access to Wi-Fi technology across the city is at the heart of the Telangana government's efforts to promote greater digital inclusion for the citizens of Hyderabad. This partnership with Airtel in the city is the largest in the country and will strengthen the community as it connects more Hyderabad citizens than ever before."
"Today internet is a critical tool for various day-to-day needs especially in the field of healthcare, banking, education etc., and it is thus imperative to enable more citizens in the country to access internet and easily experience these capabilities," added Venkatesh Vijayraghavan, CEO, Bharti Airtel- Andhra Pradesh and Telangana.
In April 2013, Indian Railways had rolled out free Wi-Fi services on New Delhi- Howrah Rajdhani Express. To facilitate the same, the railways partnered with Mumbai based-Techno Sat Comm (India) Pvt Ltd. Other places where free Wi-Fi services are being offered by the government include New Delhi railway station, Bangalore Metro, Khan Market and Connaught Place. Free Wi-Fi is also already available in several Indian airports.
Comment(s)