Employee productivity solutions co Sapience raises $7.4M in Series B from Orios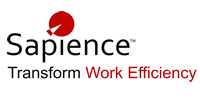 Pune- and California-based Sapience Analytics, which offers employee productivity improvement solutions to enterprises, has raised Rs 45 crore (around $7.4 million) in its Series B round of funding from Orios Venture Partners, a $50 million VC fund floated by angel investor Rehan Yar Khan.
The funding will be used to grow Sapience's customer base by augmenting sales and marketing in the Americas, to reach out to new segments in the professional and mobile workforce categories and also to expand its product capabilities.

"Globally, more and more knowledge workers are becoming conscious about the need for mindfulness at work. Sapience has developed 'Work Yoga' that helps employees achieve much more at work with reduced stress. Our customers are realising a 20-plus per cent gain in productivity and the ability to sustain optimal delivery outcome through improved quality of effort," said Shirish Deodhar, co‐founder and CEO of Sapience.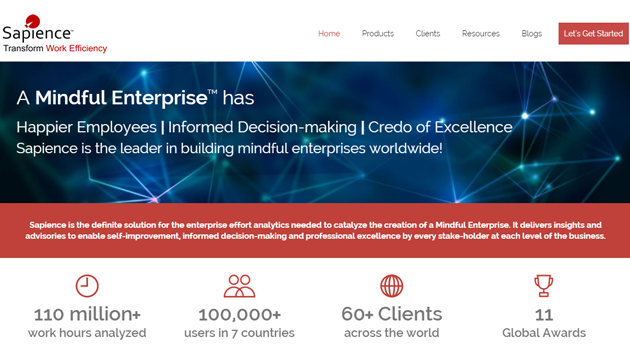 Founded in 2009, Sapience offers a product that helps employees and teams improve productivity. By combining self‐quantification at work for users with individual and enterprise effort analytics, it aims to enable self‐improvement, informed decision making and professional excellence for every stake‐holder at each level of the business.

Sapience customers span across IT services, ISVs, BPOs/KPOs, engineering design, financial services and outsourcing governance. The firm had previously raised an undisclosed amount in funding from Indian Angel Network and Seed Enterprises.
"When it is so rare to see software products coming out of India, Sapience is a great example of the new breed of innovative and successful Indian product firms. With an impressive growth to 100,000-plus users across seven countries and 60-plus customers, Sapience is undoubtedly the leader in workforce effort analytics space, especially in India. Our investment is aimed at expanding its market reach, and ensuring that Sapience Analytics rapidly achieves global prominence," said Rehan Yar Khan, managing partner at Orios.
Sapience is Orios' second investment since launch. Last month, it infused Rs 15 crore into Mumbai-based DocSuggest Healthcare Services Pvt Ltd, the company behind Ziffi.com, an online booking platform for beauty salons, doctors and health tests.

(Edited by Joby Puthuparampil Johnson)
---