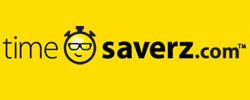 Right Angle Web India Pvt Ltd, which owns and operates online marketplace for home services Timesaverz.com, has raised an undisclosed amount in seed funding led by internet business professional Neville Taraporewalla and GSF Superangels founder Rajesh Sawhney.
Other investors who participated in the round included eTailing India founder Ashish Jhalani; Nitesh Kripalani, former digital business head at Sony Entertainment; as well as GSF Superangels like Indiamart founder Dinesh Agarwal; and Nish Bhutani, COO of Saffronart.
The startup will use the funds for scaling up and expanding its services across multiple cities in India. As of now, it is only available in Mumbai.
"We have established a business around organising a disorganised home services market through mobile technology intervention. Not only that, the social impact of this model has seen job creation and supplementary income for individual skilled workers. The current fundraising will be used to expand into other cities and strengthen our mobile-first vision," said Debadutta Upadhyaya, co-founder, Timesaverz. She further added that the platform is getting 33 per cent repeat customers on a monthly basis.
"Timesaverz is a mobile marketplace that combines 'uberification of services' with an understanding of the needs and dynamics of Indian households. The leadership team of Timesaverz has curated a strong network of service partners and have built a scalable model of service delivery," said Sawhney.
The Mumbai-based startup was co-founded by Debadutta and Lovnish Bhatia in July 2012. Before setting off on an entrepreneurial journey, Debadutta was leading video ad network Vdopia's APAC business. Prior to that, she was heading sales function for Yahoo India. Bhatia on the other hand has held leadership positions in companies like Vdopia, Aptech, Sony Entertainment Television, NDTV Media and Viacom 18, prior to Timesaverz.
According to the company, its marketplace connects home service seekers with home service providers. It currently has a network of over 500 service partners. Each service partner goes through a process before enlisting with the platform that includes a thorough background check, verification of skill-sets and polishing of soft-skills.
Available in Mumbai, the network of agents helps time-stressed Mumbaikars outsource their home service requirements in the area of cleaning tasks, handymen jobs, appliances repairs and errands co-ordination. All the user has to do is visit the site, choose the task that needs to get done, select the date and time they want the job to be completed and pay for the same.
The company then uses its proprietary algorithms to assign the right service partner to complete the job. Quality service delivery on time is ensured through 'live' tracking of the entire process from the job request to job completion and feedback gathering through mobile phones.
A GSF Accelerator company, Timesaverz was one of the 12 startups that graduated from the accelerator's 2013 summer batch. Although a new concept in the Indian context, there are a number of players operating in this space in developed markets that include Thumbtack, Handy (previously Handybook) and Taskrabbit, among others.
One startup which is also in the similar space is HonestCollars, even though consumers bank on business listing sites such as JustDial to find such home service professionals locally.
---