Unlockar helps users earn deals & coupons every time they unlock their smartphones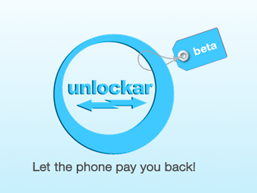 Mobile today has become an indispensable platform for companies to sell their products and services. While entrepreneurs are busy designing new products or tweaking existing ones to entice the fast-growing smartphone user base, a Delhi-based startup is taking a different approach in order to make money using mobile- and also help its users earn some quick bucks in the process.
Users need only to unlock their smartphone's lock screen to earn reward points as well as deals. The startup, called Unlockar Apps Pvt Ltd, has also landed seed funding from GM Venture Partners, where it was incubated.
"Unlockar is an app that turns your boring smartphone lock screen into a source of entertainment that rewards you every time you unlock your mobile phone," said Piyush Paul, co-founder of Unlockar. "uScreen (Unlockar's lock screen) is an alternative to the monotonous default lock screens, as it offers users with an opportunity to get rewarded for using their phone and buy products and services using reward points," he explained.
The startup was founded in October last year by four young entrepreneurs -- Paul, Pulkit Ahuja, Gopal Yadav and Manish Garg. Both Paul and Yadv hold MBA degrees from Faculty of Management Studies (Delhi University). While Ahuja is a MBA from Lal Bahadur Shastri Institute of Management, Garg is a B Tech graduate from BITS Pilani.
According to Paul, Unlockar represents the next step in the evolution of the country's e-commerce scenario. "It's about creating an entire ecosystem, which starts from an action as simple as a swipe to unlock the phone and somewhere along the process rewards you by providing complimentary products and services that you value."
"Such an ecosystem can be self-sustaining only if it offers a proposition where all the stakeholders have something to gain," he adds.
According to the company, Unlockar's primary model is not the same as other apps in the space, as they also pay you for using the smartphone, but throw only commercial content your way. "At Unlockar, we strive to enhance the utility and likability of the lock screen rather than just monetising it. Most of the content that users see on uScreen is non-commercial and is drafted, collected and published by Unlockar's content team for pleasing the user rather than trying to satiate a never ending earning appetite," he added.
As for monetisation, the startup aims to provide social/local deals and discount updates to users based on various profile-based targeting filters such as their geographical location, age and gender. The app is currently available only on the Android platform. The startup recently launched a Hindi version of the app, and is now planning to offer it in other regional languages as well.
The firm says that it has already partnered with 20-plus companies including FreeCharge, BookMyShow, Paytm, Mobikwik, Flipkart, Dominos, Jabong and Lenskart, among others.
"We are now planning to expand and diversify the product by going deeper into localisation, socialisation and mobile user analytics in India. One can expect to see Unlockar as a provider of infomercials, as well as a platform for merchants to target the right audience at the right time with the help of analysed and localised content push," he said.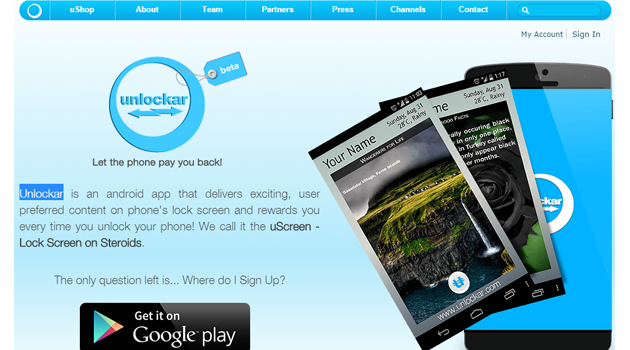 Business model
Unlockar banks on a unique business model  where users with the app installed on their devices will get access to free internet by paying for it with the reward points earned by them.
Talking about competition, Paul said that there are not many lock screen apps barring some in the US. "However, most of these apps are focusing on commercial content for users, thus keeping a strong financial position for the organisation, but no utility at all from a user's standpoint."
The firm currently employs nine people and is looking to expand its marketing and technology team. It is also looking for funding to fuel further growth. "We are now looking for $2 million in fresh funding for expansion and scalability on the marketing front," Paul concluded.
Comment(s)