IATA & Travel Capitalist Ventures launch $5M global VC fund for tech-enabled travel startups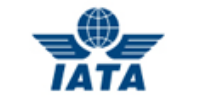 International Air Transport Association (IATA), global trade association of airlines, has partnered with Travel Capitalist Ventures (TCV), a California-based travel-focused investment firm, to launch a new fund with a corpus of $5 million, which will seek to back tech-enabled travel startups across the globe.
Christened NDC Innovation Fund, it will invest between $500,000 and $1 million each in seed-stage and pre-Series A stage startups, in returns for equity.
The fund is mainly looking at companies in the travel-related content, e-commerce, technology, apps and SaaS across air, hotel, car, cruise and activity. Startups in or close to Montreal, Geneva, Los Angeles, San Francisco, Dubai, Johannesburg, Singapore or Hong Kong, besides Delhi and Mumbai in India, will get preferences, IATA said in a press release.
NDC (New Distribution Capability) is a travel industry-supported programme launched by IATA for the development and market adoption of a new XML-based data transmission standard.
"The NDC standard will modernise the way that airline products are presented through travel agents. It will help to promote efficiency and innovation, while supporting consumer demands for personalized travel products and services through travel agent channels," said Tony Tyler, director general and CEO of IATA.
"Airlines and travel agents will require tools and applications to manage this content. While we have every confidence in the abilities of existing players, IATA and Travel Capitalist have created the Innovation Fund to help spark creative solutions even more broadly," Tyler added.
TCV is a multi-stage investment firm exclusively focused on travel PE and VC investments around the world. The fund makes private equity investments in the US, the Middle East, Europe, India, Singapore, Hong Kong and South Africa, and VC investments in the Middle East, India, Singapore and South Africa.
"IATA has the knowledge of the NDC standard and strong relationships with its member airlines and others in the air travel value chain. It's a winning combination that will create an attractive opportunity for companies interested in innovation in the airline distribution space," said Abrar Ahmad, a partner at TCV.
Comment(s)