Excl: Online health products store Healthkart.com pivoting to marketplace model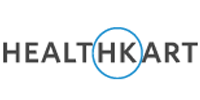 Healthkart.com, an online health products store owned and operated by Gurgaon-based Aquamarine Healthcare Pvt Ltd, is pivoting to a marketplace model, where it will list products from third-party vendors instead of restricting itself to the inventory-led model, a source privy to the development told Techcircle.in.
The firm had two years ago started a separate prescription medicine e-tailing venture Healthkartplus.com, which is already a marketplace. Healthkartplus.com is run by Bright Lifecare Pvt Ltd, which in turn has attracted VC firms Intel Capital and Sequoia Capital. Earlier Bright Lifecare also ran Healthkart.com.
Since foreign investment norms do not allow FDI in inventory led e-com firms in India, the ownership of Healthkart.com was separated. However, if it moves to a managed marketplace model it can again be legally part of the directly VC funded company.
It could not be immediately ascertained if Healthkart will discontinue its in-house vendor or will retain it as one of the vendors on the marketplace as Flipkart did last year, when it integrated a marketplace to its e-com site by legally separating the ownership of its in-house vendor to comply with FDI norms.
One source said Healthkart is clearing out the stock by offering huge discounts on its products, as part of the marketplace plans.
"Healthkart has been working on the new model for the past six months, as it struggled to raise the next round of funding. It has already approached a few offline as well as online players operating in the nutrition and fitness space to become vendors on its platform," the source disclosed.
According to the source, Healthkart wants to do a managed marketplace because it doesn't want too many vendors listed on its platform. Here, Healthkart will decide on the pricing of the products.
The source said Healthkart cut its workforce by removing around 100 employees early this year. However, Techcircle.in could not independently verify this claim.
When contacted, Prashant Tandon, co-founder and CEO of Healthkart, declined to comment.
We have also contacted Sequoia, the original VC investor in the firm, and will update the story as and when we hear from them.
Founded in 2011 by Tandon and Sameer Maheshwari, Healthkart sells products in a broad range of categories such as fitness & nutrition supplements, sports nutrition, health devices, personal care, eye-care, parenting, pet care, etc.
In July this year, Healthkart launched a fitness app 'Fitup' to tap into the protein supplement space. This app helps consumers in finding the right protein supplement. Additionally, it has added a drug interaction feature that allows users to find cheap substitutes for expensive medicines and intimates the user if there is a danger in consuming two drugs.
Currently, Healthkart has around 20,000 SKUs and it aims to increase this number to 30,000 by the end of this year. As of now, Healthkart operates two offline stores in Bangalore.
Last December, the firm had appointed former Zynga general manager Gaurav Agarwal as its CTO.
Recently, Techcircle.in reported that Healthkart is in talks with multiple investors to raise up to $30 million in its Series C round of funding.
Other company operating in this space is MyNutraMart, a hybrid online and offline nutritional supplement store. E-commerce majors like Amazon and Flipkart are also selling nutrition and pharmaceutical items on their sites.
(Edited by Joby Puthuparampil Johnson)
Comment(s)