Airtel, Samsung launch integrated digital TV in India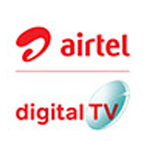 Airtel digital TV, the DTH service arm of telecom operator Bharti Airtel has partnered with Korean electronics maker Samsung to launch an integrated Digital TV (iDTV) in the country. These TVs will have an in-built Airtel digital TV smart card that will enable DTH signal reception without the need install an external set-top-box (STB).
In a joint statement, the companies claimed iDTV to be a first of its kind technology in the country. "We are excited to announce our collaboration with Samsung to launch iDTV and introduce the Indian market to its next phase of TV viewing experience. The in-built Airtel DTH smart card supports direct signal reception from the dish antenna, thus enabling crystal clear audio-video quality," said Shashi Arora, CEO- DTH and media, Bharti Airtel.
The device is powered by HD technology and is available in the market for a starting price of Rs 44,900. As an introductory offer, the DTH service provider is also offering customers four months of free subscription of Airtel DTH services.
Airtel digital TV offers both standard and HD digital TV services with 3D capabilities and Dolby surround sound. It has 400 channels and services including 22 HD channels as well as interactive services. It also offers a universal remote, several interactive applications, multi lingual EPG, and integrated recording through mobile and web. The service claimed to have nine million subscribers as on June 2014.
Comment(s)