GSF inducts redBus co-founder Phanindra Sama, angel investor Manish Dalal as venture partners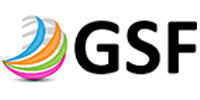 GSF, a startup accelerator-cum-early-stage fund run by former Reliance Entertainment president Rajesh Sawhney, has inducted redBus.in co-founder Phanindra Sama and Mumbai Angels member Manish Dalal as venture partners and strategic advisors.
"At GSF, a venture partner is either an accomplished startup founder – a seasoned executive with deep domain expertise, or an investor with networks in global geographies relevant to GSF portfolio companies. A venture partner helps GSF to diligence deals during the selection of cohort every six months and takes on board/advisor responsibilities in some of its portfolio companies," said Sawhney.

Sama is co-founder of redBus.in, an online bus ticket booking platform which was sold to South African media conglomerate Naspers Group in a $100 million deal. Recently he, along with a group of entrepreneurs, invested $350,000 in ShieldSquare, an anti-malware solution for online businesses.
Dalal has over 20 years of experience in the internet and mobile space at companies like Yahoo, Motorola, Verisign. In the past, he had held engineering and business leadersip positions at these firms. He is also an early-stage investor and has invested in a few companies in the in the mobile and consumer internet space. He holds a BSc Degree in Computer Engineering from the Rochester Institute of Technology, a Masters in Electrical Engineering from Cornell University, and a MBA from the University of Chicago.
GSF Accelerator has incubated 35 startups since its inception in 2012. GSF has a network of 40-plus Entrepreneurs-in-Residence and 300 mentors across the world. Earlier this month, GSF Accelerator announced that it joined ten other accelerators from Asia to form an alliance called DreamPlus to help their portfolio companies expand in other regions. The alliance was initiated by Korean business conglomerate Hanwha Group which runs an accelerator under the DreamPlus banner.

It also runs an early-stage fund called GSF SuperAngels which is backed by 20 digital founders and early-stage investors in India.
---