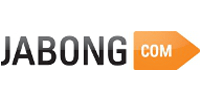 Rocket Internet-incubated lifestyle e-tailer Jabong.com is all set to move its corporate office to one that will be almost three times its current size. Located in Gurgaon, the company's corporate office is around 60,000 square feet in size. In comparison, the new office (also in Gurgaon) will be approximately 150,000 square feet.
The shift is scheduled to happen in March 2015. The company is also looking to increase its current team size of 1,500 employees by 30 per cent in the same time frame. It aims to double its employees to 3,000 in another three years.
The e-tailer currently has offices in Saket, Bangalore and Mumbai, apart from Gurgaon. Out of these, the largest one is the Gurgaon office. All inclusive, the company has an office space in excess of 100,000 square feet as of now.
"In order to meet our expansion plans we are adding additional office space. We have finalised an independent four floor corporate office (Jabong Towers) in Gurgaon from where the core team will operate," said Praveen Sinha, co-founder and MD, Jabong.
"Our employee strength will grow by 30 per cent by March 2015 end, and we will double this number in the next 2-3 years," he added.
The company is also adding manpower and taking more office space in Mumbai, but nothing had been finalised as of now. However, it has finalised an office in Kormangala (Bangalore) to set up Jabong labs. This facility will accommodate over 350 technical and product management employees. The Bangalore office will primarily be the technology hub of Jabong, while Mumbai will be creative centre.
Talking about the recently set up London office, Sinha mentioned that in another four to five months its employee strength will go up to 50 people.
Earlier this month, the company reported a GMV of Rs 509.5 crore from 3.19 million orders in the January-June 2014 period. This marked an almost threefold rise from GMV of Rs 172.6 crore from 1.18 million orders in the year ago period.
Last week, in the largest office leasing deal, home grown e-commerce giant Flipkart agreed to take 3 million sq ft of prime office space in Bangalore from realty firm Embassy group at an annual rent of Rs 300 crore. The lease contract is part of Flipkart's expansion plans as it will hire 12,000 people this year to beef up support and technology operations.
---