Real estate focused social networking site Qluto enables buyers to know a property better before purchasing it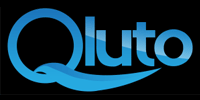 To do away with brokers while purchasing a property is a dream most home buyers have, but hardly any property classifieds player offers such a privilege to its customers. To solve this pain point, first time entrepreneur Vaibhav Bhati is all set to launch a social networking site for the real estate sector where members (end-consumers) will be able to talk about the pros and cons of different properties or projects- without the biased opinions of property dealers.
This will help customers in getting a transparent idea of things like the locality, safety and environment issues around a project. Named Qluto, the website is currently in the beta and is scheduled to go live in February next year. It will first be launched in Delhi/NCR region, post which it will expand to Mumbai and Bangalore in Q3, 2015. The company is registered under the name Urban Circle Infra Pvt Ltd.
"Brokers mostly emphasize on a particular property not because that is the best available one for a buyer but because he is earning the most commission on it. Many a times there are hidden issues which they would not tell buyers, who eventually get to know about them after buying or shifting in the property. Qluto will address all these issues," said Bhati.
Bhati is not new to the real estate sector. He had earlier worked in sales and marketing of residential, commercial and agricultural real estate projects and has been associated with developers and firms such as ACE Group and Regal Emporia etc. An MBA in marketing and sales from Amity Business School, Bhati also holds a B.Tech in computer science from UP Technical University.
The idea for Qluto came to Bhati after spending a considerable time in the sector and realising that consumers face plenty of unexpected difficulties after buying/shifting into a property. These are issues that could have been easily addressed if they knew people who are already staying in those buildings or areas.
According to Bhati, while there are a number of real estate pages created by different brokers and developers on social networking sites like Facebook, there is no dedicated website that addresses these concerns of home buyers. Qluto is basically working on the lines of what Tripadviser has done in the travel space.
The website will allow users to track and receive updates on properties that they have already bought. It will also give users a platform to share their experiences with projects, as well as comment on, recommend, and review projects or developers. Like other social networking sites, it will also offer users an option of reporting abuse in case they find a member unnecessarily promoting a particular project or property.
For monetisation, the startup plans to generate revenues from advertisement (developers), as well as from purchase of premium subscription (consumers).
It is also looking to raise Rs 2.5 crore in funding and is in touch with SAIF Partners, who have shown preliminary interest in them. The funds will be used for data and app development, as well as for expansion to other cities in the country.
Comment(s)