IndiaProperty launches augmented reality app for 3D view of properties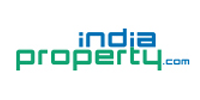 IndiaProperty.com, a real estate listing portal run by Chennai-based India Property Online Pvt Ltd, has launched an augmented reality-based mobile app called 3D Pano X. According to the firm, the app allows builders to add an extra dimension to their regular print collaterals like advertisements, brochures, hoardings and banners.
Users can scan the logo of the project or the image on the brochure or advertisement using their smartphone camera, and the 3DPanoX app will give them 3D visualisation of the whole project along with panoramic walk-through, 3D floor plans and other project details, claims the firm.
The app can also be used to scan a banner placed at the 'point of sale' in builder's office or a banner displayed at a mall. The 3D visualisation of the whole project will crop up on the users' mobile screen and the user can experience each unit in the project using the interactive walk-through.
"3D Pano X is the next-generation augmented reality app which integrates print and outdoor advertisements with digital media, thereby adding a new dimension to offline advertisements," said Ganesh Vasudevan, CEO of IndiaProperty.
"Printed material normally has a limited shelf life and our app is an excellent medium to extend it. By simply scanning the advertisement or builder logo a buyer gets to access the project details and experience the project in the virtual world even before a brick is laid on the site," he added. Launched in 2006, IndiaProperty.com offers property marketing solutions serving builders, real estate agents and home owners to sell or rent their properties, while offering a feature-rich interface for property buyers to search and identify properties that match their requirement. The company was founded by Murugavel Janakiraman who also founded Matrimony.com, an online matrimony classified platform in India.
The portal offers over 700,000 property listings and claims to have a registered user base of over 5 million users. It further claims that more than 8,000+ builders and agents are using the platform to market properties.
In December last year, the company had raised $12 million in series B funding led by Bertelsmann India Investments, the investment arm of German media giant Bertelsmann. Existing investors Canaan Partners and Mayfield Fund also participated in the round. As part of the investment, Pankaj Makkar, MD of Bertelsmann India Investments, had joined the board of IndiaProperty.
IndiaProperty was formerly a part of Matrimony.com (earlier known as Consim Info), which runs a string of matrimony-related sites including BharatMatrimony.com, EliteMatrimony.com and Matrimony Directory, among others. However, it (IndiaProperty) was demerged last year and later raised fresh capital of around of $7 million from Canaan Partners and Mayfield Fund.
The firm recently appointed former eBay executive Muralikrishnan B as its chief operating officer.
Comment(s)