PropShop24 seeks to do a Fab.com in India with quirky lifestyle products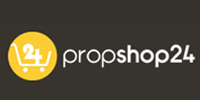 From a luchador bottle opener to a racer pizza cutter, all products available on PropShop24.in have a quirky side to them. However, the startup claims to be different from the likes of Happily Unmarried and Chumbak who deal in Indian kitsch such as kolahpuri chappals, auto rickshaw showpieces, and doormats etc., as its products are sourced from international design homes.
Currently, the e-commerce portal offers products in categories like house, office, gadgets, personal, bar & party, eyewear, and kids, among others. Going forward, it also plans to have jewellery as a separate category.
Founded by Amtosh Singh, Utsav Vohra, Rohan Mangalorkar, and Vishnu Malani, the 1.5 year old startup offers global daily use lifestyle products that are imported from around the world. Prior to co-founding the startup, Singh had been managing the digital activity of properties like Lakhme Fashion Week, IPL and Aircel Chennai Open.
A graduate in finance and economics from RIT New York, Vohra previously founded Mint Graphics, a production company specialising in labels and hand tags for fashion brands. Mangalorkar's family business is one of large scale printing, while Malani holds a B.Com and post graduate diploma in hotel management from Les Roches.
According to the founders, in a way, the company is looking to do a Fab.com in India. New York-based Fab Inc., which runs lifestyle products e-tailer Fab.com, was initially created as a social network for gay men and their friends, before pivoting into a daily design inspirations and sales platform.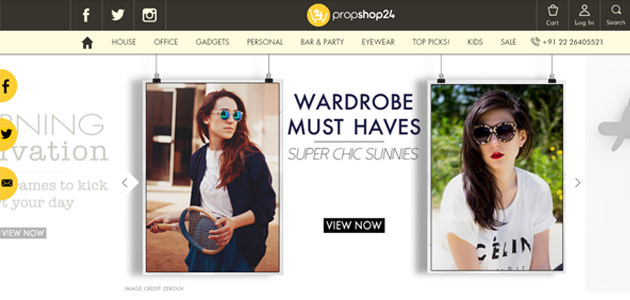 "We would like to become the Fab.com of 2011-12," said Singh, adding that post that the company started expanding its categories.
The e-commerce portal has partnered with seven companies till date that include Kikkerland, DCI and Monkey Business from countries like the US, Germany, Israel and Thailand. It has two additional sourcing models for the products that include in-house design (PropShop24 currently has one full time and two part time designers) as well as collaboration with other designers and artists.
These artists' design products for the startup, post which they (products) are either outsourced or build at the manufacturing unit of the company in Mumbai. Usually, only paper products such as diaries, notepads etc. are manufactured in-house.
According to Singh, as of now, the startup is getting about 1,200 orders on a monthly basis with an average transaction size of Rs 1,250 per order. The portal is currently getting around 39,000 visitors per month. Bootstrapped so far, the startup is looking to raise Rs 2-3 crore in funding, which will be invested in growing the inventory, expanding categories as well as for marketing.
Comment(s)