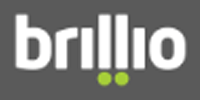 US-based technology consultant and software developer Brillio has acquired data analytics startup Marketelligent for an undisclosed amount. Anunay Gupta, co-founder of Bangalore-based Marketelligent confirmed the acquisition, but declined to comment on the size of the deal.
"The deal got finalised last week," Gupta informed Techcircle.in. As part of the acquisition, the 100 employees of Marketelligent will now join Brillio, which is headquartered in New Jersey, US. The development was first reported by The Economic Times.
"Marketelligent was like a marriage partner that we were looking for," Brillio's chief executive Raj Mamodia told the publication. He further added that the company has earmarked $70 million (Rs 429 crore) to acquire companies in the emerging technologies space.
Brillio was created in 2013 as a spin-off from the former Collabera IT Solutions business unit. Mamodia had joined Collabera back in 2012 as its CEO. The company provides software products and technology consulting services to customers in the technology, financial, retail and energy sectors.
It employs over 8,000 professionals across 25 offices and four delivery centres in the US, the UK, Singapore, Philippines, and India.
---