OnMobile Q2 revenues rise 7.8%, company slides into the red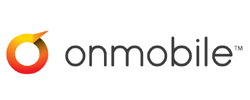 Public listed mobile value added service (VAS) company OnMobile Global Ltd reported 7.8 per cent growth in revenues for the second quarter ended September 30, 2014, to Rs 207.5 crore from Rs 225 crore last year. When adjusted for the sale of Voxmobili, revenue rose 1.9 per cent.
However, the company sank to a net loss of Rs 1.2 crore in Q2 despite a one time gain from sale of Voxmobili and forex gain, from a profit of Rs 1.5 crore last year.
EBITDA declined 17.7 per cent in Q2 though it increased 77.5 per cent on a sequential basis to Rs 27.8 crore with 13.4 per cent margin.
The Q2 results included a profit on sale of Voxmobili of Rs 6.7 crore and forex gain of Rs 3 crore.
On a geographic-wise, OnMobile's India business grew 24.3 per cent to Rs 57.6 crore, while international revenues (which constitutes almost 72 per cent of the total revenues) grew 9.2 per cent to Rs 149.9 crore. Other emerging markets revenue rose 7.6 per cent to Rs 35 crore and Latin American revenue grew 1.4 per cent to Rs 51.9 crore.
During the period, the firm appointed Francois-Charles Sirois as non-executive chairman. He replaced HH Haight who served as chairman from December 2011 to August 2014. The firm also appointed Praveen Kumar as its chief financial officer. A company veteran, he has been with the company since 2006.
Founded in 2000 by Mouli Raman and Arvind Rao, OnMobile offers services like content management, aggregation and distribution, voice short codes, missed call alerts, multimedia push services, mobile search, ringtones, ring-back tones, phone backup, cloud address book, voice portals, music products, mobile radio, entertainment products like football, cricket, quizzes and gaming solutions, movies and a safety app called Help Me on Mobile. Both the co-founders are no more associated with the company.
There has been a significant change in the leadership of OnMobile in the past. Besides seeing exit of two CEOs, in the last three years, it has also lost about three CFOs, the last one being Rajesh Kunnath.
Headquartered in Bangalore, the company offers services in 59 countries. With over 1,700 employees worldwide, it has offices in London, Paris, Madrid, Silicon Valley, Miami and Seattle.
Comment(s)